What is an auto dialer?
An auto dialer, also known as an automatic phone dialer or power dialer, is a form of an outbound dialer software that automatically dials contact numbers from a pre-decided contact list. This feature is mainly used to handle the high call volumes with ease. You can play pre recorded welcome audio messages or request an IVR input, and much more based on your requirement. With the help of our effective dialing modes, and answering machine detection, calls can be assigned to various agents, depending on the situation.
How an auto dialer can boost
your business communication
Saves time
It takes a long time to manually place outbound calls for a big number of consumers. An automated outbound dialer makes outbound dialing more efficient and scalable to manage high call volumes.
Enhanced customer experience
By dramatically boosting agent productivity, SlashRTC's dialer software aids in the reduction of personnel, allowing businesses to do more with fewer resources. Auto dialer can perform answering machine detection along with pre recorded instructions to save more time of agents.
Increases sales
A power dialer, or auto dialing mode boosts a company's sales by reducing manual efforts and automatically dials calls to increase call volumes and can even play audio messages as reminders on behalf of the organisation. As a result, additional sales are generated.
Increases revenue
Businesses may create and convert more leads and call volumes with the use of power dialer, resulting in increased income.
Features of an
auto dialer
Call Recording
With call recording, power dialer software makes it possible to keep track of all talks. With the help of this, pre recorded recordings can be used for quality and training purposes in the future.
IVR
IVR can be used to create personalized customer call experiences. IVRs have pre recorded audio messages as per the needs of a business. A pre recorded knowledge base allows you to collect data that may subsequently be utilized to link clients to the appropriate agents more quickly.
Call reporting
With daily and weekly call statistics, you can keep a close eye on how your company's phone system is working.
Auto dialer for
call centers
Lead generation
In both B2B and B2C settings, phone calls are still a very efficient way to generate leads. Dialers can aid in the optimization of the lead generating process as a whole with the help of features such as answering machine detection.
Feedback
Taking customer feedback is quite crucial for growth & superior customer experience. It's proven that feedback calls tend to get better responses when compared to emails & SMS.
Lead Nurture
In the case of incoming leads, the faster you respond, the higher your conversion rate will be. A dialer programme allows you to qualify and nurture prospects more quickly.
Advantages of using an
auto dialer system
No manual number entry
There's no need to manually dial each customer's phone number. Your agents may focus on chatting and earning clients trust, while the auto dialing mode handles the rest.
Reduced effort
Making daily manual outbound calls to a large number of clients is prone to mistakes. To circumvent this issue, you can import the customer's contact file into your auto-dialer system, which can minimize human efforts and automatically dial calls, broadcast audio messages and much more.
Report analysis
From SlashRTC's thorough data, you can see how many calls were answered and which agent took the most calls. Our answering machine detection feature also helps agent efficiency as it routes calls in a systematic manner based on the customer requirement.
Seamless data collection
When sending out surveys to a big group of individuals, auto dialing software comes in handy. It can be effortlessly connected with your CRM to collect data and automatically dial numbers as well as broadcast audio messages.
Another important form of outbound dialer is the preview dialer. In this dialer, the call is first connected to the agent where the agent is able to have a look at a quick synopsis of the customer details and history. This is called preview dialer as it provides a preview of the customer to the agent before the agent's call is connected to the customer. This helps the agent know who he is speaking to and approach the customer accordingly. Preview dialer requires a response from the agent either to make the call or not to make the call.
The difference between preview dialer and auto dialer is that the latter does not give the agent the option to proceed with the automated call or not. That's because the progressive auto dialer system automatically calls the next number on the list.
FAQs
When choosing the finest auto dialer software in India, keep the following aspects in mind:
Check for easy integration with your backend or any other third-party software you may be employing.
Flexible APIs: Verify that the APIs provided by your auto dialer software supplier are adaptable and simple to integrate into your backend systems.
Data Security: Always go with an ISO-certified organisation that uses enterprise-grade security standards.
Platform Scalability: Always choose for a software supplier that can scale up or down fast to meet your business's demands.
Customer Support: Select an auto dialer software vendor that guarantees prompt assistance in the event of an issue.
Our auto dialer software costs are calculated based on your projected monthly usage. Contact our sales team for cost-effective pricing and volume-based discounts.
From the SlashRTC dashboard, you may download all of the call recordings. The recordings can be accessible for a period of 3 months after a call from the User Interface, In addition to we can exact the older recordings as well.
You must first upload the contact information, create a call flow, and assign agents before you can set up an autodialer.
An outbound dialer has no restriction on the number of contacts it may call.
An auto dialer pulls contacts from a database (the contact list you've provided) and phones them automatically based on the last call's status.
No, you do not require any additional gear to begin. All you'll need is a browser and access to the internet.
Amazing customer reviews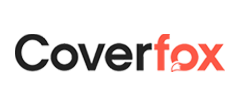 Coverfox
Devendra Rane, Founder and CTO, Coverfox Insurance
SlashRTC's Contact Centre Solution was the most comprehensive, flexible and easy to integrate with our existing CRM app. We were able to complete the setup within a few days and the agents on the floor loved the Chrome Plugin, a complete transformation of our legacy application. They customised the solution to our needs and their support is commendable.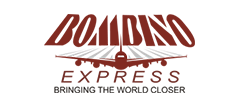 Bombino Express
Yasin Latiwala, Chairman, Bombino Express
SlashRTC's A.I. enabled Voice and Chat assistants have provided us with high quality service at a surprisingly reasonable price. The tracking process is very intuitive and the lead generation from Website visitors has grown by 125% with the help of their conversational chat bots.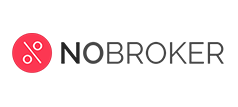 NoBroker
Akhil Gupta, Co-Founder and CTO, NoBroker
The flexible architecture of the SlashRTC Contact Centre Solution helped us get all relevant and critical information pushed onto our systems in real time that allows us to make well informed decisions to increase the overall productivity and enhance our customer experience.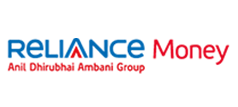 Reliance Money
SlashRTC very efficiently replaced our existing On-Premise solutions with Slash Connect and also seamlessly integrated their system with Microsoft Dynamics. Additionally, They set up an Automated IVR for us and other useful features that have augured extremely well for us in terms of Reporting.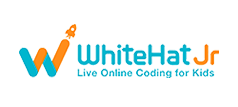 Whitehat Jr
Our main aim was to increase our call connectivity ratio which was very low. They offered a one of a kind feature which was a rarity in the industry to find. They deployed Mobile CLI feature which enabled our customer service agents to have their own unique masking numbers. This enabled us to be excluded from spam calls and helped us connect to more customers. We were surprised with their flexibility and expertise in seamless integration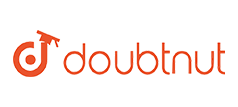 Doubtnut
SlashRTC has greatly encouraged quick onboarding and personalised support for every agent in different parts of India. They have consulted us extremely well and have had a proactive approach towards adding additional features and functionalities whenever we needed.