So what exactly is CPaaS?
CPaasS, or Communications Platform as a Service, is a cloud-based platform that enables the organisation to integrate communication technologies such as messaging, voice, and video into everything that your business does.
You can create personalized and automated flows to improve your customer and employee experience via CPaaS Companies, and it's probably simpler than you expect.
CPaaS Companies enable you to reach your customers and provide a unified interface with CRMs and other business tools, allowing everyone to access usable and contextually relevant data.
Your company can also programmatically build solutions on CPaaS bespoke to your specific business and operational needs, leading to delightful employees and maintaining customer loyalty, providing your marketing team an opportunity to initiate campaigns, promotions, and surveys.
The interesting stuff doesn't stop here.
Every business must have a strong communication strategy in order to improve customer engagement and collaboration. This necessitates a highly scalable and flexible messaging platform that works with all kinds of devices such as smartphones, products, and services. Let's take it one step at a time.
Scalability, able to rapidly deliver growing and changing needs. That is the core purpose of being on the cloud. Increase value and explore endless opportunities in your market. Our automation and integration capabilities can save you a lot of time on manual operations and give you more bandwidth to focus on your Go-to-Market activities.
Here are a few factors that make you stand out from the rest. Introducing new communication channels to your business, allows you to reach new customer and grow. You can easily extend CpaaS to any department in your business by deploying SlashRTC's CPaaS Solution and help them with ready-to-use applications and programable API components.
It enables you to use the ready SlashRTC platform or customize your own as per your business needs. Such as enhancing your customer experiences, personalize customer engagements with Conversational AI using our ready to use Google Speech API Integrations and track these engagements across all the communication channels that you've just added.
Make insightful business decisions using our analytical tools that enable you to monitor all customer engagement through different networks and channels, facilitating in making the right choices that result in the best possible customer experience.
So, is adopting CPaaS Solution your next move to realize its true potential?
How do you choose the right provider for you?
As your CpaaS partner of choice our team is available to work with you. We are a recognized CpaaS provider known for our suite of solutions that can work with you to streamline your internal processes and provide seamless deliveries in enhancing customer engagement solutions.
To put it another way, we're really good at it!
Access to analytics and a seamless user experience across platforms. All of us make more informed choices in real time as events unfold.
We hope this is the kind of approach you're looking for to move your company to the next level!
Then let's talk because we are known to simplify and streamline the exhaustive process of transformation while we're with you every step on the way.
Contact us today to help you embark on your true Omnichannel Digital Transformation Journey with SlashRTC's CpaaS Solution.
Amazing customer reviews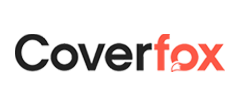 Coverfox
Devendra Rane, Founder and CTO, Coverfox Insurance
SlashRTC's Contact Centre Solution was the most comprehensive, flexible and easy to integrate with our existing CRM app. We were able to complete the setup within a few days and the agents on the floor loved the Chrome Plugin, a complete transformation of our legacy application. They customised the solution to our needs and their support is commendable.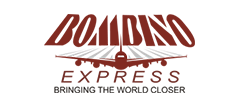 Bombino Express
Yasin Latiwala, Chairman, Bombino Express
SlashRTC's A.I. enabled Voice and Chat assistants have provided us with high quality service at a surprisingly reasonable price. The tracking process is very intuitive and the lead generation from Website visitors has grown by 125% with the help of their conversational chat bots.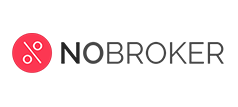 NoBroker
Akhil Gupta, Co-Founder and CTO, NoBroker
The flexible architecture of the SlashRTC Contact Centre Solution helped us get all relevant and critical information pushed onto our systems in real time that allows us to make well informed decisions to increase the overall productivity and enhance our customer experience.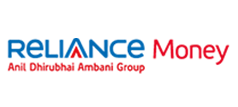 Reliance Money
SlashRTC very efficiently replaced our existing On-Premise solutions with Slash Connect and also seamlessly integrated their system with Microsoft Dynamics. Additionally, They set up an Automated IVR for us and other useful features that have augured extremely well for us in terms of Reporting.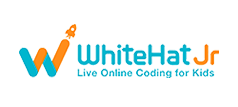 Whitehat Jr
Our main aim was to increase our call connectivity ratio which was very low. They offered a one of a kind feature which was a rarity in the industry to find. They deployed Mobile CLI feature which enabled our customer service agents to have their own unique masking numbers. This enabled us to be excluded from spam calls and helped us connect to more customers. We were surprised with their flexibility and expertise in seamless integration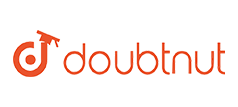 Doubtnut
SlashRTC has greatly encouraged quick onboarding and personalised support for every agent in different parts of India. They have consulted us extremely well and have had a proactive approach towards adding additional features and functionalities whenever we needed.