Why do businesses choose an
Omnichannel customer communication strategy?
Easy Communication Via Multiple Channels
Of late customer communication has been increasing across multiple channels of communication and customers expect to connect with businesses / call center agents in the same manner they communicate with others.
As a result, customer communication becomes more complicated, necessitating the need to monitor, measure, and respond to these interactions across numerous channels.
Improve Your Operational Efficiency
Call center agents face difficulties in maintaining high contact center productivity and efficiency while still providing outstanding customer support.
With a contact center solution's single dashboard, you can access real-time operational and business data as well as actionable insights, allowing you to adopt changes as they occur.
Modernization of Contact Centers
Organizations must prioritise breaking down organisational divisions and eliminating the constraints of outdated infrastructure in order to remain competitive.
With the proper contact center infrastructure in place, you can lay a solid basis for providing excellent customer support and benefiting from enhanced business operations.
How does SlashRTC's Omnichannel Platform
improve the customer experience?
Unified Customer Experience
Reduce customer wait times by leveraging ACD, IVR, and VQ Pass in your incoming contact center solutions.
Customers should be sent to the appropriate call center agent to guarantee a better first-call resolution rate.
Increase call connection rates with an outbound dialer and save agents' time with intelligent operations.
Using multiple dialers, make your sales proactive and exponentially scale.
Control all voice and digital channels from a single system.
Contact Center System Integrations
Workforce management systems, CRM software, and other legacy systems should all be integrated. SlashRTC's Call Center Solutions connects with well-known out-of-the-box business products and offers APIs for bespoke integrations.
Using comprehensive integration capabilities, you can manage omnichannel customer interactions and allow your consumers to approach you via multiple channels.
Using CTI, you may improve the effectiveness and efficiency of your call routing process. Telephone, IVR, and ACD systems may be smoothly linked with corporate tools and databases.
Agents can obtain client information and handle calls with a warm start thanks to features such as toolbar integration, screen pop, and two-way information synchronisation.
Reporting and Analytics
Robust dashboards that display real-time data from agent-customer interactions through multiple channels.
Information regarding the interaction source, the agent engaged in the interaction, and the context of the interaction in real time
Gain a better understanding of the operations and make more informed judgments.
Remote Readiness work Platforms
SlashRTC's Remote Call Center Solutions can assist businesses in overcoming remote IT infrastructure issues by providing a 360-degree view of all remote systems, devices, and environments.
Allow your contact center agents to check in from anywhere, at any time. Agents and supervisors may access the system from any device – laptops or mobile phones; any browser; and any location, i.e. whether they work from home or the office.
Built for Enterprises, a Secure and Scalable

Omnichannel Contact Center Solution
Enterprise-grade Outbound Dialer
Advanced algorithms are used to increase phone connections and enhance conversion rates. Add an auto dialer to your call center software to automate your outgoing call center operations. SlashRTC provides Predictive Dialer, Preview Dialer, and Progressive Dialer, depending on your company needs.
Explore Outbound Dialer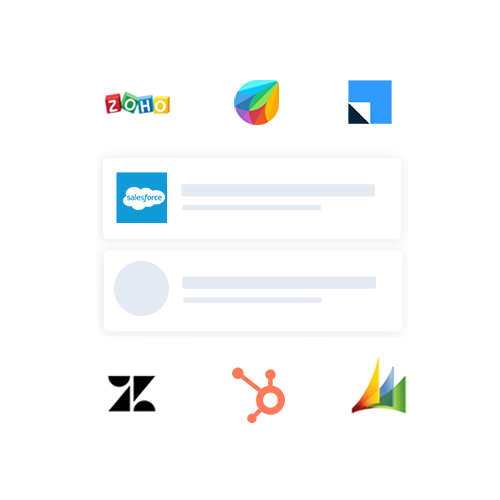 Pre-built Connectors for Leading CRMs
SlashRTC's contact center solution integrates seamlessly with popular CRMs and helpdesk applications. It connects with well-known out-of-the-box business tools and offers open APIs for new integrations.
Explore CRM Integrations
AI-ready
The AI-powered contact center solutions from SlashRTC makes it simple to incorporate chatbots, speech bots, and machine learning technologies into your contact center. With 24/7 self-service, you can add more intelligence to each contact and enhance client satisfaction.
Explore Voicebot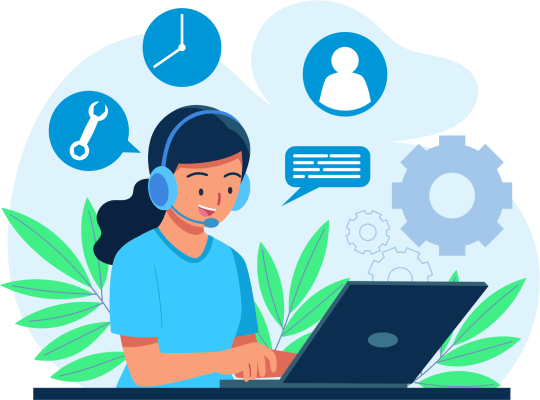 Broad Channel Coverage
Address digital and voice consumer interactions in a unified manner. SlashRTC's Omnichannel customer Call Center Solution works with a variety of channels, including phone, e-mail, live agent, chat, SMS, video chat, and social networks.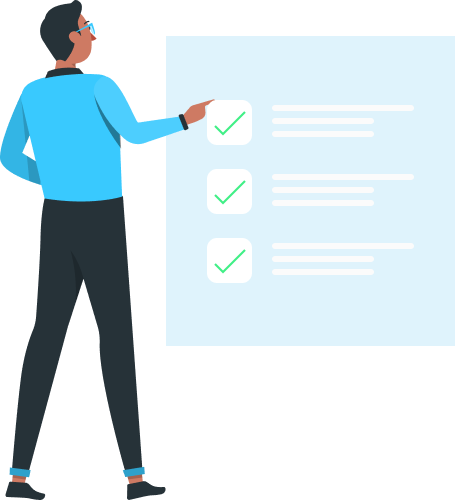 PCI DSS Compliant
SlashRTC is PCI DSS compliant, with approved public cloud environments across India.
Mode of deployment
is adaptable.
If your company requires an on-premise call center deployment with servers physically located on your premises, SlashRTC's On-premise Call Center Software is the perfect choice. You may have complete control over server security with on-premise call center software.
When you wish to expand your organisation, cloud-based contact center software saves infrastructure expenditures and is extremely scalable. SlashRTC provides Cloud-based Call Center Software (public and private cloud) that ensures the highest level of security for your call center operations. It eliminates data leaking using VPN security and allows you to communicate with your customers without worrying about security.
Want to explore more about
Call Center Solution?
Powerful Features
That Your Enterprise Needs
ACD
SlashRTC's ACD software is versatile and robust, allowing you to route calls to the best-suited agents for speedier resolution.
IVR
Identify and route every customer call to the best-suited agent based on the caller's input with an intelligent IVR system
Omnichannel reporting
Utilize the power of omnichannel reporting with thorough reports and customised dashboards to assess what is most important.
Integrations with CRM
SlashRTC interfaces with all major industry CRMs, including Microsoft Dynamics 365, Freshdesk Mint, Zendesk, Salesforce CRM, Leadsquared, and many others.
Omni Routing
To promote a faster response, direct incoming interactions across different channels to the correct contact center person at the right time using business rules.
Automation Rules
Create an efficient contact center process by automating business activities based on event and time triggers. It allows you to save time while improving customer engagement by automating the next best step.
Email
Respond to consumer emails more quickly by utilising an in-built email editor and templates. Make your consumers happy by responding quickly.
Voice
Manage inbound and outbound contact center processes to ensure that each engagement is meaningful. With voice recording, you may obtain contextual data from each interaction.
Chat
To start and receive conversations from your consumers, use Web Chat, In-App Chat, and Chat Messenger.
Social
Smart contact center solutions diversify your client contacts using social media platforms and enable you to individually respond to each encounter.
Video Chat
With video call conferencing, recording, co-browsing, and live monitoring, among other features, video chat may help businesses provide unique and humanised customer care.
Single View of Customer
Provide your Agents with a cross-channel customer perspective on a single screen and assist them in preparing for every contact on every channel without loosing context.
Why SlashRTC?
Perfect for a growing call center needs
Robust & Resilient
ISO-Cetrtified
99.9% Uptime
Handles 2.5 billion calls annually
Unmatched adaptability
Monthly pricing. Scale up or down in minutes
Open API library for customizatation if needed.
Option to work with your existing SIP trunk.
Stellar support
24 x 7 live phone support
Free onboarding and training
One point contact from sales to onboarding
Call centre systems allow for immediate routing to available agents, as well as real-time wait-time information and personalised music. Calls are always answered swiftly and directed to the proper employee with the right capabilities when using powerful cloud contact centre solutions. With enhanced connectivity, this improves the caller journey and boosts consumer satisfaction with the call-in experience.
As part of the hosted cloud call centre system, the following functionalities are available: Interactive Voice Response (IVR) - A sophisticated IVR solution is available to assist callers in finding the correct person who can answer their unique questions. Call Forwarding - Agents can easily transfer calls to another department's agent. Call Transferring — Allow for smooth call transfer to an available agent. Multi-agent call conferencing is possible with a cloud contact centre system, allowing for quicker inquiry response. Call recording - All calls should be recorded for quality assurance and agent performance analysis. Routing based on abilities -Incoming calls are routed depending on the agent's ability to handle issues quickly.
Call centre systems allow for immediate routing to available agents, as well as real-time wait-time information and personalised music. Calls are always answered swiftly and directed to the proper employee with the right capabilities when using powerful cloud contact centre solutions. With enhanced connectivity, this improves the caller journey and boosts consumer satisfaction with the call-in experience.
The following functionalities are available in contact centre solutions: - Agents can track numbers and call data, such as the identity of the caller, their phone number, and the length of the conversation. Fast call routing - Assign a call to the best available agent in the shortest amount of time. Organizations can start a cloud contact centre solution with little infrastructure investment, saving both space and money. Enhances consumer satisfaction – The organisation can offer a better client experience and hence loyalty by providing real-time updates and efficient call-in from the agents.
Interactive Voice Response is abbreviated as IVR. It is a telephone system technology that allows incoming callers to obtain information through a pre-recorded voice response system. The caller does not required to talk with an agent when using IVR. The inbound call is directed to the appropriate department or specialists utilising the recorded menu choice, via keypad selection, or speech recognition. Because this is a cloud-based solution, it is accessible at all times. In the case of outbound calling, a text is translated to speech or a pre-recorded message is delivered to a large number of individuals, and the caller is then asked to submit information or participate with the call by selecting an option.This is an outgoing call function on an IVR.
Inbound call centres handle all of an organization's inbound communication, including phone calls, texts, emails, and live chat inquiries. To manage the large number of incoming calls and to ensure that all calls are routed to the appropriate agent, a powerful inbound contact centre software is used. All inquiries may then be simply addressed by the on-call agent, allowing queries to be resolved swiftly.
Outbound call centres handle communication with potential buyers and consumers. SMBs, start-ups, and businesses use outbound call centre companies to reach out to a specific group of customers via phone calls, text messages, and emails. The correct outbound contact centre solutions may be exploited to generate more sales or collect consumer feedback based on the major objectives of the outreach effort.
The following features are prioritised in inbound and outbound call centre solutions: Inbound call centre systems place a premium on agent availability and call routing efficiency. Through important technologies like as call whispering, barging, mobile applications, and CRM connection, they are aimed to simplify the incoming call experience. The dialler is one of the most important components of outbound dialling. There are three types: progressive, predictive, and preview, each of which provides enterprises with a number of benefits in terms of efficiency. Outbound call centre services improve outreach to new clients across portfolios, while incoming call centre services enable successful question resolution and brand growth.
Amazing customer reviews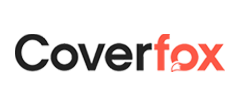 Coverfox
Devendra Rane, Founder and CTO, Coverfox Insurance
SlashRTC's Contact Centre Solution was the most comprehensive, flexible and easy to integrate with our existing CRM app. We were able to complete the setup within a few days and the agents on the floor loved the Chrome Plugin, a complete transformation of our legacy application. They customised the solution to our needs and their support is commendable.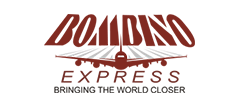 Bombino Express
Yasin Latiwala, Chairman, Bombino Express
SlashRTC's A.I. enabled Voice and Chat assistants have provided us with high quality service at a surprisingly reasonable price. The tracking process is very intuitive and the lead generation from Website visitors has grown by 125% with the help of their conversational chat bots.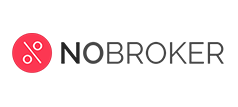 NoBroker
Akhil Gupta, Co-Founder and CTO, NoBroker
The flexible architecture of the SlashRTC Contact Centre Solution helped us get all relevant and critical information pushed onto our systems in real time that allows us to make well informed decisions to increase the overall productivity and enhance our customer experience.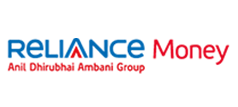 Reliance Money
SlashRTC very efficiently replaced our existing On-Premise solutions with Slash Connect and also seamlessly integrated their system with Microsoft Dynamics. Additionally, They set up an Automated IVR for us and other useful features that have augured extremely well for us in terms of Reporting.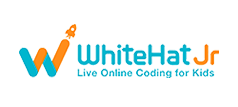 Whitehat Jr
Our main aim was to increase our call connectivity ratio which was very low. They offered a one of a kind feature which was a rarity in the industry to find. They deployed Mobile CLI feature which enabled our customer service agents to have their own unique masking numbers. This enabled us to be excluded from spam calls and helped us connect to more customers. We were surprised with their flexibility and expertise in seamless integration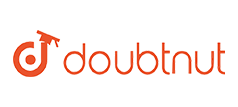 Doubtnut
SlashRTC has greatly encouraged quick onboarding and personalised support for every agent in different parts of India. They have consulted us extremely well and have had a proactive approach towards adding additional features and functionalities whenever we needed.