What makes for the best BPO Software?
All BPO Solutions Under One Roof
Choose the solution that best suits your company's needs. You get the best of both worlds with SlashRTC's versatile cloud based solution and on-premise solutions. Streamline your business operations and call queues with a system that is extremely reliable, efficient, and cost-effective. We can also integrate into your mobile apps or website for big and small businesses and their legacy phone systems
Enterprise-grade Features
To remain on top of your cloud contact centers operations, supercharge your call center for BPO with rich incoming and outbound capabilities and advanced features including IVR system, route calls with sophisticated routing algorithm, automated dialers, click-to-call, CRM integration, real-time monitoring, detailed reporting & dashboards. Never miss on a single customer call.
Go Omnichannel
Deliver an omnichannel customer experience that includes voice, video chat, social media, email, and other messaging mobile apps. Allow your sales team, customer support teams to be more nimble with an omnichannel customer engagement solution that allows them to quickly resolve consumer complaints. This is a brilliant solution for large small enterprises and small businesses. Implementing such features are possible on legacy phone systems
Performance Management and Optimization
Keep track of your contact center's phone system with advanced features like call queues to user mapping and customizable agent management route calls to the right agent. To enhance efficiency, supervisors can keep track of idle agents and shift them between call queues.
Security even in WFH
Maintain enterprise-level security for your cloud contact centers, even if you're working remotely. With advanced features like IMEI Whitelisting, the option to restrict call recording, and screenshots with secure VPN support, SlashRTC's cloud based solution is intended to avoid data breaches, assuring total data security for your cloud contact centers. This is what we call the best BPO software.
Smooth Integration with CRM Applications
Contextualize your interactions with each caller. Allow your sales team and customer support teams to keep the context of each encounter throughout the client journey in order to provide personalized service. Integrate seamlessly with Zoho, Zendesk, Freshdesk, Mint, Leadsquared, Salesforce, Microsoft Dynamics 365, and other in-house or third-party CRM solutions. Even for large business or small businesses that have their own mobile app, our services can be easily integrated into the same.
Powerful Advanced Features for
BPO Industry
Inbound & Outbound
Calling
Enterprise-grade
Security
Seamless Bot to
Agent Transfer
Non-office Hours
Configuration
Call Queues for user mapping
Why should you choose SlashRTC as the most reliable BPO management software?
Immediate Deployment
In less than 48 hours, you can have your contact center up and operating! You can get your agents on track in days and see a measurable effect with our highly configurable BPO contact center solution. Our BPO software price is highly competitive as well!
Work from Anywhere Flexibility
Allow your sales team and customer support team to work without interruptions from the comfort of their own home or office. Supervisors can monitor agents' activity in various working modes in order to gain real-time insight into their productivity. Route calls to the right agents in just the right time using smart call routing algorithms.
Pay As You Go!
SlashRTC offers a 'pay as you go' payment approach to decrease CAPEX expenses and grow in a cost-effective manner as needed by the business. This enables your company to scale up and down in response to process demands.
Maintenance free IT infrastructure.
Connect with your customers while using the least internet bandwidth possible. Using cloud contact centers No IT infrastructure issues will hamper your up time and get your agents up and running with your BPO software on.
We are fair and trusted by every Business so far
IIFL, Nobroker, Vedantu, Coverfox, Angel Broking, BSNL, indiamoney.com, toppr, reliance money, bajaj finserv, scripbox, zolo, indusfresh and many more. We are truly a well trusted BPO Software tools Company
A BPO Call Center Software solution can be a cloud based solution or an on premise solution which automates incoming and outbound contact center operations for enterprises. It helps your company to manage its Customer Service, Sales, and Collections divisions while automating the customer calls.
Key features of a BPO Call Center Software are:
IVR System
Auto Dialer
CRM Integration
Click-to-call
Call Quality Monitoring
Reports & Dashboards
BPO contact center software helps businesses increase overall productivity while also allowing agents to handle customer calls more efficiently. Call center software may also assist supervisors examine call quality by allowing them to monitor and record calls. It's a cost-effective and dependable methodology that helps businesses enhance their first-contact resolution rate and overall customer experience.
SlashRTC's BPO Call Center Solution is developed to assist organizations in streamlining their operations, We offer cloud based solutions as well as on premise solutions. You can route callers to the best-suited employees, address their issues promptly, and drastically reduce Average Handling Time by modernizing the contact center with an automated routing system.
Amazing customer reviews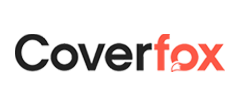 Coverfox
Devendra Rane, Founder and CTO, Coverfox Insurance
SlashRTC's Contact Centre Solution was the most comprehensive, flexible and easy to integrate with our existing CRM app. We were able to complete the setup within a few days and the agents on the floor loved the Chrome Plugin, a complete transformation of our legacy application. They customised the solution to our needs and their support is commendable.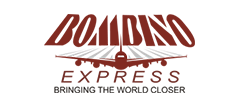 Bombino Express
Yasin Latiwala, Chairman, Bombino Express
SlashRTC's A.I. enabled Voice and Chat assistants have provided us with high quality service at a surprisingly reasonable price. The tracking process is very intuitive and the lead generation from Website visitors has grown by 125% with the help of their conversational chat bots.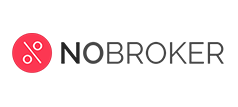 NoBroker
Akhil Gupta, Co-Founder and CTO, NoBroker
The flexible architecture of the SlashRTC Contact Centre Solution helped us get all relevant and critical information pushed onto our systems in real time that allows us to make well informed decisions to increase the overall productivity and enhance our customer experience.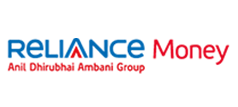 Reliance Money
SlashRTC very efficiently replaced our existing On-Premise solutions with Slash Connect and also seamlessly integrated their system with Microsoft Dynamics. Additionally, They set up an Automated IVR for us and other useful features that have augured extremely well for us in terms of Reporting.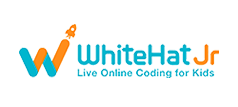 Whitehat Jr
Our main aim was to increase our call connectivity ratio which was very low. They offered a one of a kind feature which was a rarity in the industry to find. They deployed Mobile CLI feature which enabled our customer service agents to have their own unique masking numbers. This enabled us to be excluded from spam calls and helped us connect to more customers. We were surprised with their flexibility and expertise in seamless integration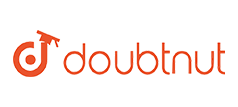 Doubtnut
SlashRTC has greatly encouraged quick onboarding and personalised support for every agent in different parts of India. They have consulted us extremely well and have had a proactive approach towards adding additional features and functionalities whenever we needed.