Why choose Slashrtc's
Cloud Based Call Center Software
SlashRTC's cloud based call center software can help streamline cloud based calling using the smart call routing algorithm for urgent complexities to be resolved more efficiently while attaining the benefits of enhanced insights.
You can use SlashRTC's call center software solution for incoming calls and outgoing calls along with omnichannel capabilities like live chat. A call center's agents, support teams or sales teams can use cloud based calling or on premise calling as well as live chat for their communications requirements. Cloud based call center is hosted over the cloud where no infrastructure is involved to be taken care of.
Working pleasure for your customer support agents. With daily working schedules for your customer support agents and sales teams, work can become repetitive and mundane. It becomes difficult to maintain employee satisfaction as support teams have to maintain a clean record of all their communication via traditional communication channels and digital channels. But organizing this seamlessly becomes an issue as more and more leads pile up and call tracking becomes a challenge. To mitigate this issue, a single point fantastic user interface is known to optimize the agents work process. A great call center software can help provide exactly the same. Thus it is important for your organization to be onboarded with the best call center software.
Call center software solution or Call management Software benefits that you should be aware of.
Optimized productivity and efficiency A birds eye view of how your organization's customer service vertical is performing is the biggest insight that all companies are looking for. Using A.I. cloud based calling solutions, organizations can be available 24/7 for customer support and have necessary / complex queries escalated to human agents by accurate call routing while maintaining call details / call tracking and records over the cloud. The best call center software is the one that manages to achieve the above mentioned for organizations to establish professional customer interaction.
Consistent customer experience is a better experience.Customer satisfaction is of prime importance to remain successful in your business as it is the final touchpoint for your customers where they judge the servicing ability of your organization. It is necessary for an organization to use the right solution to handle customer interaction throughout. There are known issues in the customer servicing field and one of the biggest issues are caused due to human error which can be mitigated via contact center solutions. At times the customer service agent may forget to convey something important or may be undergoing training. These issues cause inconsistencies while servicing the customer. A high grade call center software can help mitigate this issue by incorporating a live chatbot or a VoiceBot that can get smarter over time and be more accurate when communicating with a customer. Using this as an example, the best call center software provides a consistent experience to the customer every time he or she calls and can also provide a seamless transition across to a human agent during an incoming call.
For organizational improvement you need the right insights. Call center software can empower organization supervisors, support teams and sales teams with the ability to scrutinize the quality of servicing to the customers. Complete transparency and call tracking is essential to examine agent skill sets and listen to customer - agent calls or even barge in if the agent is making an error. Verified reports can also be generated showcasing the call times, resolution fix times, waiting times etc, and revenues per call. These are the Advantages of incorporating the right call management software.
Better insight = Better customer Interaction = Better Business
The best call center software for small business or large business all provide an eagle eye view of the customer service department. The enhanced reporting metrics, real-time updates, immediate resolutions and state of the art insights helps in making great strategic decisions by vertical heads for organizational improvements. This helps in excellent customer relationships without worrying about call tracking, incoming call alerts, live chat or the entire call center software solutions.
Salient Advantages of call center software
Minimize Human Error when a customer calls during odd working hours or during low business hours, as at these times organizations place less skilled workforce on duty. Also, at times there are large training knowledge based programs that customer service agents need to study and understand. Using SlashRTC's Call Centre Software solution, A.I. can take control of the regular mundane questions and leave only complex queries for human customer service agents by call routing to them. Through this method, calls will never be handled with flaws and certain mistakes can be avoided with a single instance of the software. Eliminate long wait times, inaccurate information, and multiple agent transfers. We make sure organizations get it right for the customer the first time, every time. Making the incoming call experience accurate and efficient.
Cost Efficiency While organizations do their best to service their customers via cloud based calling for enhanced customer interaction, product lines and services on offer also gradually increase over time. As these product offerings increase there is a parallel cost that increases simultaneously. There are costs related to training, hiring more customer service agents, gestation period for the customer service agent to understand the product lines better and many other factors. The above mentioned costs can be avoided by using SlashRTC's call center software where an Artificial Intelligence Bot can take complete control over inbound calls, answer intelligent questions and also have scheduled outgoing calls. A single instant of the software can do the job of multiple customer service agents by using IVR and smart call routing while maintaining customer satisfaction.
Amazing customer reviews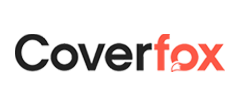 Coverfox
Devendra Rane, Founder and CTO, Coverfox Insurance
SlashRTC's Contact Centre Solution was the most comprehensive, flexible and easy to integrate with our existing CRM app. We were able to complete the setup within a few days and the agents on the floor loved the Chrome Plugin, a complete transformation of our legacy application. They customised the solution to our needs and their support is commendable.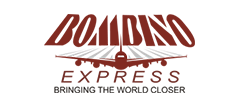 Bombino Express
Yasin Latiwala, Chairman, Bombino Express
SlashRTC's A.I. enabled Voice and Chat assistants have provided us with high quality service at a surprisingly reasonable price. The tracking process is very intuitive and the lead generation from Website visitors has grown by 125% with the help of their conversational chat bots.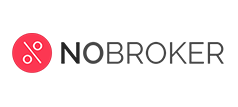 NoBroker
Akhil Gupta, Co-Founder and CTO, NoBroker
The flexible architecture of the SlashRTC Contact Centre Solution helped us get all relevant and critical information pushed onto our systems in real time that allows us to make well informed decisions to increase the overall productivity and enhance our customer experience.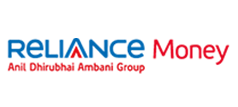 Reliance Money
SlashRTC very efficiently replaced our existing On-Premise solutions with Slash Connect and also seamlessly integrated their system with Microsoft Dynamics. Additionally, They set up an Automated IVR for us and other useful features that have augured extremely well for us in terms of Reporting.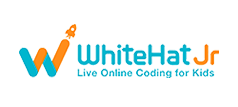 Whitehat Jr
Our main aim was to increase our call connectivity ratio which was very low. They offered a one of a kind feature which was a rarity in the industry to find. They deployed Mobile CLI feature which enabled our customer service agents to have their own unique masking numbers. This enabled us to be excluded from spam calls and helped us connect to more customers. We were surprised with their flexibility and expertise in seamless integration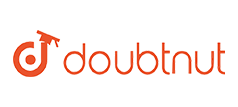 Doubtnut
SlashRTC has greatly encouraged quick onboarding and personalised support for every agent in different parts of India. They have consulted us extremely well and have had a proactive approach towards adding additional features and functionalities whenever we needed.