Any technology that allows computers to communicate with your telephone systems is known as computer telephony integration, or CTI. At the same time, users may conduct all call-related tasks such as placing a call on hold, transferring a call, holding a conference, and so on straight from their desktop. CTI integration allows centralised control via a single interface since an array of communication devices may interact with one another. CTI Telephony is truly beneficial in many ways for organisations.
Computer Telephony Integration benefits
Improved Agent Productivity
Do away with the necessity to manually switch tabs while utilising telephony features such as call hold, call transfer, phone conferencing, and so on, as well as accessing client data in CRM.
Contextual Agent Interactions
With real-time data sync across both apps, you can keep all call-related data in one place and provide a context-driven customer experience.
Call Center Activity Monitoring
Supervisors and managers may monitor, record, and analyse call data in real time, allowing them to make more informed choices.
Seamless Conversation across
Multiple Tabs
Allow agents to improve interactions with features like CTI pop-up, even if they're switching across different tabs.
Chat Support for Omnichannel Engagement
Engage your clients through chat - WhatsApp or online chat – while allowing your agents to handle many discussions from a single screen (CRM).
Contact Center Integration with leading
CRM and Helpdesk systems
Lead Squared CRM Integration
Improve your agent productivity and customer satisfaction by integrating SlashRTC and Leadsquared. Manage lead activities and capture all lead details in one place. Get a one-click call option and automated workflows to improve agent efficiency.
Salesforce CRM Integration
By connecting SlashRTC's Call Center Software with CRMs like Salesforce, Zoho, Zendesk, Freshsales Etc. agents will be able to have more relevant discussions with customers. Agents benefit from the flexibility of single sign-on with these Integrations, delivering a highly streamlined agent experience.
Zoho CRM Integration
SlashRTC and Zoho CRM Integration may be used together to provide customised, contextual customer interactions and a smooth customer experience. To better service consumers, automate workflows and use intelligent call routing. For agent training and productivity, examine and evaluate recorded call logs.
Zendesk CRM Integration
Enable CRM connectivity between SlashRTC and Zendesk to build a solid network of loyal customers. Respond to client requests quickly by using a single screen that contains all of the customer's information. To enhance client satisfaction, provide customer service that is available 24 hours a day, seven days a week, with individualised replies.
Microsoft Dynamics 365 CRM Integration
SlashRTC and Microsoft Dynamics CRM Integration seamlessly work to achieve top-level efficiency. Enable agents to deliver personalized services with the help of customer profile information displayed in an intuitive user interface. Improve your contact center productivity to reach new heights of business growth.
Freshsales CRM Integration
SlashRTC-Freshsales integration will make your agent's job easier. With click-based object association, agents may provide tailored services to their clients while keeping the context intact throughout the customer's journey. Allow your agents to log in to Freshsales without having to leave the UI.
Freshdesk Mint CRM Integration
Freshdesk Mint's CRM interfaces with SlashRTC Call Center Solution and enables a fully customised experience, resulting in superior customer service. Ticket management and one-click dialling are two tools that can help agents be more productive. Automated pop-ups to keep the agent from losing track of a task in progress.
Feature Highlights - Integrating SlashRTC
with Leading CRMs and Tools
Interactive Voice Response
The following are some of the several forms of integration:
URL-based connectivity
Open your CRM from within  SlashRTC 
Web Toolbar integration
Place the SlashRTC telephony panel in your CRM.
CRM Integration based on APIs/Web Services
APIs are used to get data.
A call centre is primarily concerned with phone conversations and other voice-related interactions. A contact centre is a general word for a call centre that employs a variety of communication methods, such as email, chat bots, social media, and so on. "Omnichannel communication" is another phrase often used in contact centres.
SlashRTC is compatible with the majority of third-party systems, including:
Zoho, Vtiger, Talisma, and other web toolbars
Ticketing Software, such as Zendesk, Freshdesk, and others
Core Banking Solutions, Billing/BI Tools, Leadsquared, Kapture are all URL-based.
Before implementing any new integration strategy, however, it is necessary to do a feasibility analysis.
SlashRTC is fully capable of co-existing with the current infrastructure of an organization. Eg, PBX, CRM, Ticketing, customer's existing database or any kind of hard phones or soft phones. There are various methods of integration through which this can be made possible. Example: URL based integration or web toolbar integration in case of a CRM.
SlashRTC is entirely capable of coexisting with an organization's existing infrastructure. PBX, CRM, Ticketing, Customer's Existing Database, or any type of hard or soft phone, for example. This can be accomplished through a variety of integration strategies. In the case of a CRM, an example would be a URL-based integration or a web toolbar integration.
Amazing customer reviews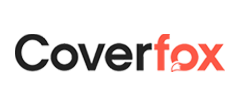 Coverfox
Devendra Rane, Founder and CTO, Coverfox Insurance
SlashRTC's Contact Centre Solution was the most comprehensive, flexible and easy to integrate with our existing CRM app. We were able to complete the setup within a few days and the agents on the floor loved the Chrome Plugin, a complete transformation of our legacy application. They customised the solution to our needs and their support is commendable.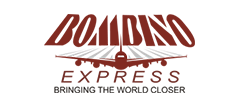 Bombino Express
Yasin Latiwala, Chairman, Bombino Express
SlashRTC's A.I. enabled Voice and Chat assistants have provided us with high quality service at a surprisingly reasonable price. The tracking process is very intuitive and the lead generation from Website visitors has grown by 125% with the help of their conversational chat bots.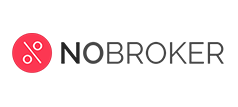 NoBroker
Akhil Gupta, Co-Founder and CTO, NoBroker
The flexible architecture of the SlashRTC Contact Centre Solution helped us get all relevant and critical information pushed onto our systems in real time that allows us to make well informed decisions to increase the overall productivity and enhance our customer experience.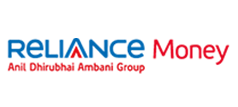 Reliance Money
SlashRTC very efficiently replaced our existing On-Premise solutions with Slash Connect and also seamlessly integrated their system with Microsoft Dynamics. Additionally, They set up an Automated IVR for us and other useful features that have augured extremely well for us in terms of Reporting.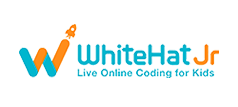 Whitehat Jr
Our main aim was to increase our call connectivity ratio which was very low. They offered a one of a kind feature which was a rarity in the industry to find. They deployed Mobile CLI feature which enabled our customer service agents to have their own unique masking numbers. This enabled us to be excluded from spam calls and helped us connect to more customers. We were surprised with their flexibility and expertise in seamless integration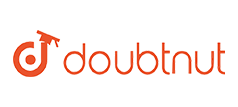 Doubtnut
SlashRTC has greatly encouraged quick onboarding and personalised support for every agent in different parts of India. They have consulted us extremely well and have had a proactive approach towards adding additional features and functionalities whenever we needed.