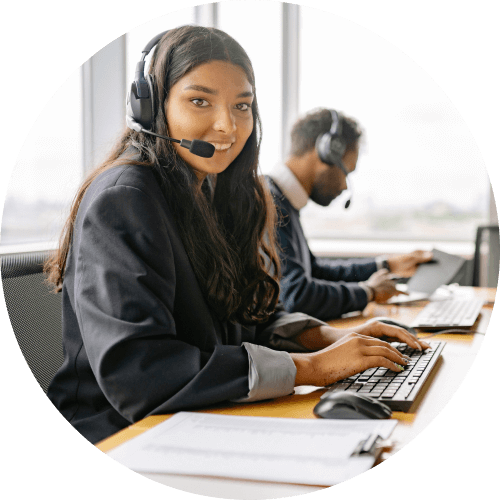 What is a Cloud Contact Center Solution?
On a powerful Cloud-Based Call Center Solution, provide a smooth customer engagement experience with little investment to streamline complicated company communication. Gain deeper, more useful insights and customer information before daily customer interactions with an easy-to-integrate cloud platform.
Benefits of
Cloud Contact Center Solution
Expand your customer engagement with Cloud Contact Center Solution
Agent's Performance Insight
To obtain a better understanding of the agent's performance, track and record customer interactions and call flows between the agent and the client.
Easy to Set-up and Activate
Integrate your existing CRM software for quick access with a clever plug-and-play solution so that your agents can automatically call your clients with ease.
Be Omnipresent
To handle company call flows from any mode or channel, agents can automatically call or receive client calls on their mobile phones as well as landlines.
Minimal Investment with No Capex
A low-cost system that delivers complete call flow management and customer support features without the need for infrastructure.
Enhance Caller Experience
Providing customer information in order to personalized regional welcomes, customized hold music, skill-based agent routing etc, which can all help to improve customer engagement.
Want to explore more about
SlashRTC's Cloud Call Center?
Features of
Cloud Contact Center Solution
Call Recording
Inbound and outgoing calls can be recorded in real time in order to save important customer information so that it can be listened to afterwards so that quality requirements can be made to improve customer interactions
Customer Call Control
During the clients' wait time, we can enable call queueing, call muting, hold, and warm transfer capabilities, as well as call back and voicemail functionalities.
International Numbers
To improve your customer support operations worldwide, get individual virtual numbers for different countries for better customer call and customer engagement capabilities.
Mobile Web App Support
Integrating the contact center on your smartphone with ease of access gives you more control over customer calls and visibility over customer information, allowing you to improve customer support and customer interactions.
Concurrent Calls
Automatically call and respond to an unlimited number of concurrent inbound and outbound calls maximizing the agent's efficiency.
Call Routing
To decrease customer wait time, call routing allows available agents to answer consumer calls while the call is routed to available agents.
As part of the hosted cloud call centre system, the following functionalities are included: Interactive Voice Response (IVR) - A sophisticated IVR solution is available to assist callers in finding the proper person who can answer their unique questions. Call Forwarding - Agents can effortlessly transfer calls to another department's agent. Call Transferring — Allow for smooth call transfer to an available agent. Multi-agent call conferencing is possible with a cloud contact centre system, allowing for quicker question response.Call recording — Keep track of all incoming and outgoing calls for quality assurance and agent performance analysis. Incoming calls are routed based on the agent's ability to quickly handle inquiries.
Call centre systems allow for immediate routing to available agents, as well as real-time wait-time information and personalised music. Calls are always answered swiftly and directed to the correct person with the right capabilities when using powerful cloud contact centre solutions. With greater connectivity, this improves the caller path and boosts consumer satisfaction with the call-in experience.
The following functionalities are available in contact centre solutions: - Agents can track numbers and call data, such as the identity of the caller, their phone number, and the length of the conversation. Fast call routing - Assign a call to the best available agent in the shortest amount of time. Organizations can deploy a cloud contact centre solution with little infrastructure investment, saving both space and money. Enhances client satisfaction – The firm can assure a better client experience and hence loyalty by providing real-time updates and efficient call-in from the agents.
Interactive Voice Response is abbreviated as IVR. It is a telephone system technology that allows incoming callers to obtain information through a pre-recorded voice response system. The caller does not required to talk with an agent when using IVR. The inbound call is directed to the appropriate department or specialists utilising the recorded menu choice, vial keypad selection, or speech recognition. Because this is a cloud-based solution, it is accessible at all times. In the case of outbound calling, a text is translated to speech or a pre-recorded message is delivered to a large number of individuals, and the caller is then asked to submit information or engage with the call by selecting an option.This is an outgoing call function on an IVR.
Comprehensive contact centre solutions can handle the majority of your telephony activities. SMBs, startups, and enterprises may increase call management efficiency and scale-up without worrying about downtime or investment thanks to automation and minimum expenditure. You may reach out to reach out to SlashRTC at 022 - 42499999 to take advantage of unique deals created only for you.
Key aspects of the top contact centre solutions include: Every caller will be greeted with personalised professional greetings. Call transfer music collection that may be customised for a better call experience Routing and transferring are done automatically. Automation allows you to save time. You may use cloud storage for all documents to upload client files, agent information, and other call centre data and documents. Clients may simply transmit files to the data server, which is managed by the cloud service provider, using this capability. These data may be accessed from anywhere by anybody with the necessary credentials and an internet-connected device.
Inbound call centres handle all of an organization's inbound communication, including phone calls, texts, emails, and live chat inquiries. To manage the large number of incoming calls and to ensure that all calls are routed to the appropriate agent, a powerful inbound contact centre software is used. All inquiries may then be readily addressed by the on-call agent, allowing queries to be resolved promptly.
Outbound call centres handle communication with potential buyers and consumers. SMBs, start-ups, and corporations use outbound call centre companies to reach out to a specific group of customers via phone calls, text messages, and emails. The proper outbound contact centre solutions may be utilised to acquire more sales or obtain consumer feedback based on the primary objectives of the outreach effort.
The following features are prioritised by inbound and outbound call centre solutions: Agent availability and effective call routing are the emphasis of inbound call centre solutions. Through essential solutions like as call whispering, barging, mobile applications, and CRM connection, they're meant to streamline the incoming call experience. The dialer is one of the most important elements of outbound calling. Progressive, predictive, and preview are the three categories, each of which provides companies with a number of benefits in terms of efficiency. Outbound call centre services improve outreach to new consumers across portfolios, whilst inbound call centre services provide successful inquiry resolution and brand growth.
Outbound calling is abbreviated as OBD. IVR stands for Interactive Voice Response. IVR allows consumers to utilise their dial pad to communicate with the phone system. For a limited time, outbound (OBD) can be utilised to contact potential customers with essential marketing messaging. Using an interactive voice response (IVR) technology, brands may communicate with clients and consumers more interactively.
Cloud telephony allows businesses to put their complete data warehouse on the cloud, allowing for faster access and better data management. Virtual numbers, IVR, click-to-call, missed call service, outbound calling, and other sophisticated capabilities are available to businesses at any time.
A hosted IVR is a cloud-based solution that is similar to an IVR in that it is an interactive input-based communication system for better client engagement. The entire process is controlled smoothly through the cloud, with little infrastructure expenditure.
Amazing customer reviews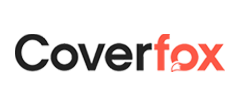 Coverfox
Devendra Rane, Founder and CTO, Coverfox Insurance
SlashRTC's Contact Centre Solution was the most comprehensive, flexible and easy to integrate with our existing CRM app. We were able to complete the setup within a few days and the agents on the floor loved the Chrome Plugin, a complete transformation of our legacy application. They customised the solution to our needs and their support is commendable.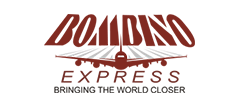 Bombino Express
Yasin Latiwala, Chairman, Bombino Express
SlashRTC's A.I. enabled Voice and Chat assistants have provided us with high quality service at a surprisingly reasonable price. The tracking process is very intuitive and the lead generation from Website visitors has grown by 125% with the help of their conversational chat bots.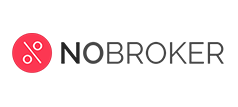 NoBroker
Akhil Gupta, Co-Founder and CTO, NoBroker
The flexible architecture of the SlashRTC Contact Centre Solution helped us get all relevant and critical information pushed onto our systems in real time that allows us to make well informed decisions to increase the overall productivity and enhance our customer experience.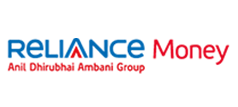 Reliance Money
SlashRTC very efficiently replaced our existing On-Premise solutions with Slash Connect and also seamlessly integrated their system with Microsoft Dynamics. Additionally, They set up an Automated IVR for us and other useful features that have augured extremely well for us in terms of Reporting.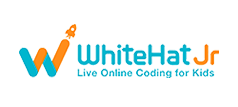 Whitehat Jr
Our main aim was to increase our call connectivity ratio which was very low. They offered a one of a kind feature which was a rarity in the industry to find. They deployed Mobile CLI feature which enabled our customer service agents to have their own unique masking numbers. This enabled us to be excluded from spam calls and helped us connect to more customers. We were surprised with their flexibility and expertise in seamless integration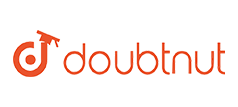 Doubtnut
SlashRTC has greatly encouraged quick onboarding and personalised support for every agent in different parts of India. They have consulted us extremely well and have had a proactive approach towards adding additional features and functionalities whenever we needed.