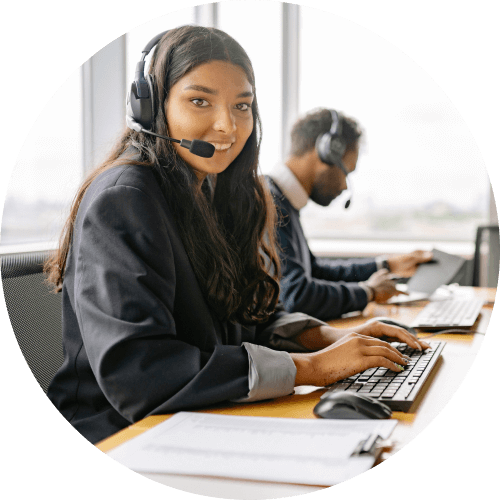 What is a cloud telephony system?
Ensure a seamless customer support experience with minimal investment to streamline complex business communication on a robust Cloud-Based Call Center Platform. With an easy to integrate cloud platform, gain deeper valuable insights into everyday customer conversations on your toll free number and with features like smart call routing, get connected to the right agent every time.
How is cloud telephony changing the way
businesses communicate today?
Here are some benefits of Cloud telephony systems:
It streamlines communication
With cloud telephony, you can build up call centers without spending any money on infrastructure. It makes communication more streamlined, regulated, and methodical by using features like smart call routing on your toll free numbers, real time monitoring and deep insights.
It supports innovation
With services like automated call routing, number masking, and IVR solutions on your toll free number, cloud telephony plays a vital role in helping businesses come up with cutting-edge solutions to real-world issues.
Cloud telephony systems help break the barriers that
the traditional PBX systems have.
Traditional phone systems, also known as PBX systems are outdated and have many limitations and have high dependency. PBX systems are way less efficient as compared to Cloud telephony systems and come with very high infrastructure cost. While using PBX systems you don't have access to features such as omnichannel capabilities, and this will affect your organization's customer support system.
Advantages of SlashRTC's CTI
Go Wireless
Say no to wires and servers
Powerful APIs & Custom Integrations
Save cost by process automation
Advantages Of A Customer
Call Center On The Cloud
Quick Setup
To get started with cloud telephony, all you need is a computer and an internet connection. There is no need for extra gear, handsets, or a license.
Scale at Ease
Your company phone system will grow with you as you do. You may add users, virtual numbers, and call flows as needed using cloud telephony services without worrying about the infrastructure.
Complete Control
From your browser, you may make fast modifications to your system. There is no longer a requirement for an IT crew.
Cost Effective
There is no money spent on infrastructure, setup, or upkeep. All you need is a computer and access to the internet.
Exhaustive Analytics
With cloud telephony systems, you can get important information, assess performance, and optimize your operations. Using this data you can improve your customer support.
Enhanced Customer Privacy
Companies may communicate with consumers via cloud telephony without disclosing either party's phone number. A toll free number can also be used for this purpose.
How can I use slashRTC for my business?
Safeguard the privacy of your customers
Without disclosing the customer's phone number, connect your vendors, delivery people, and drivers.
Real-time customer updates
Keep your consumers pleased by sending them real-time information.
On call and SMS OTP
Use two-factor authentication to improve security. Add a layer of protection to your organisation with SlashRTC's on-call or SMS OTP.
Automated Calls and SMS
Create communication touchpoints based on the activities of your consumers. Automate processes that you don't want human labourers to accomplish.
Build a call center
With our cloud call centre software, you can create a full-featured contact centre in minutes with no infrastructure or hardware costs. Scale up as your business expands.
Vendor connect for marketplaces
Connect your customers with the right vendors. Maintain accountability, tracking, and privacy.
Future of Cloud Telephony India
It's fascinating to notice that the folks who are adopting cloud telephony in India in the most innovative way are at opposite ends of the spectrum. We have a group of people who are employing cutting-edge technology to push the frontiers of cloud telephony. Consider the Internet of Things (IoT).
Cloud telephony is the simplest method to "speak" to your devices and provide a fantastic user experience. The number of contact points required to make anything function may be reduced by using calls and business SMS. Simultaneously, these calls and SMSes may be recorded and measured in order to continually innovate.
While the Internet of Things is on one end of the innovation spectrum, cloud telephony may also be utilised as a "carrier" media. Calls and SMS are the most convenient ways to reach out to a wide group of people who have never used any other form of technology.
Something that began as a basic tool to help businesses and customers communicate has progressed significantly. Technology is just as powerful as the purpose for which it is employed. With its creative and appealing adoptions, cloud telephony has progressed well beyond its initial aspirations.
Number masking is effective in both directions. When customer service agents use SlashRTC's services, the consumer will only see your virtual number and not the agent's actual phone number when they dial.
Installation is simple and quick. Our customers move to cloud telephony in less than an hour and are up and running.
Cloud telephony software is more cost-effective than EPABX since it does not require any infrastructure or equipment. On an opex model, you pay for what you use, scaling dynamically as the need arises.
SlashRTC's voice API makes it simple to integrate cloud telephony with a variety of websites and apps, including CRM, helpdesk, and more.
Intensive analytics: Cloud telephony gathers call data and information such as call length, as well as recording and storing calls for later use.
Simple to scale: Whether you need to add 20 or 200 agents, you can do it with a single click.
Improved client privacy: Innovative features such as number masking prohibit agents from obtaining personal information such as a customer's phone number while chatting with them.
The technology that moves your business phone system to the cloud is known as cloud telephony. It provides voice services via the Internet, using an opex-based system that is entirely wireless and scalable.
Your phones are connected to an existing network, allowing you to monitor and operate your phone system from an online dashboard. When you make a call, your service provider handles the routing, converting your analogue speech signals to data packets and sending them over the internet.
The traditional phone system is installed on the business's premises and comprises large, rigid, and inconvenient-to-handle physical phone extensions. Maintaining them is expensive and time-consuming. They also cannot be accessed using a mobile phone from any location.
Cloud telephony uses the internet to link the network and is developed, run, and maintained on the cloud.
It does away with fixed equipment and cables. Your agents can use their mobile or landline devices to make calls.
It enables your agents to make calls from any location in the world.
It reduces infrastructure expenses by obviating the need for capital expenditures.
It is maintained and improved by the service provider, such as SlashRTC, without you having to spend on maintenance or upgrades. So that your customer support can run smoothly 24X7.
Cloud telephony market in india is leveraged by a wide range of companies:
Any business with a distributed staff that has to communicate with customers on a regular basis.
Growing businesses that want quick scalability yet don't want to spend on infrastructure
Companies interested in voice solutions that are creative and automated, such as number masking, missed call service, automated SMS, and nOTP authentication, among others.
Organizations who are data-driven and want to get real-time insights from their voice channels
Amazing customer reviews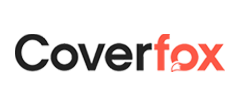 Coverfox
Devendra Rane, Founder and CTO, Coverfox Insurance
SlashRTC's Contact Centre Solution was the most comprehensive, flexible and easy to integrate with our existing CRM app. We were able to complete the setup within a few days and the agents on the floor loved the Chrome Plugin, a complete transformation of our legacy application. They customised the solution to our needs and their support is commendable.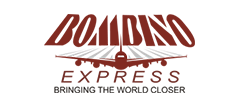 Bombino Express
Yasin Latiwala, Chairman, Bombino Express
SlashRTC's A.I. enabled Voice and Chat assistants have provided us with high quality service at a surprisingly reasonable price. The tracking process is very intuitive and the lead generation from Website visitors has grown by 125% with the help of their conversational chat bots.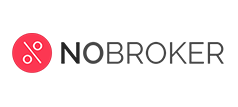 NoBroker
Akhil Gupta, Co-Founder and CTO, NoBroker
The flexible architecture of the SlashRTC Contact Centre Solution helped us get all relevant and critical information pushed onto our systems in real time that allows us to make well informed decisions to increase the overall productivity and enhance our customer experience.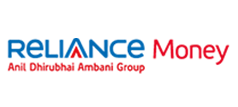 Reliance Money
SlashRTC very efficiently replaced our existing On-Premise solutions with Slash Connect and also seamlessly integrated their system with Microsoft Dynamics. Additionally, They set up an Automated IVR for us and other useful features that have augured extremely well for us in terms of Reporting.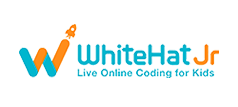 Whitehat Jr
Our main aim was to increase our call connectivity ratio which was very low. They offered a one of a kind feature which was a rarity in the industry to find. They deployed Mobile CLI feature which enabled our customer service agents to have their own unique masking numbers. This enabled us to be excluded from spam calls and helped us connect to more customers. We were surprised with their flexibility and expertise in seamless integration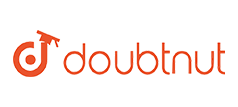 Doubtnut
SlashRTC has greatly encouraged quick onboarding and personalised support for every agent in different parts of India. They have consulted us extremely well and have had a proactive approach towards adding additional features and functionalities whenever we needed.