How does it work?
With our cloud solution, you can instantly set up and expand any type of outbound dialer work from anywhere.
Create a Campaign
You may develop and operate numerous types of outbound dialer campaigns at the same time using SlashRTC's outbound service. Agents with different skill sets, departments, or teams can provide their services in each campaign. Outbound campaigns enable agents to make calls in different modes.
Integrate your CRM
The pre-built connections with all major CRMs, enables agents to get access to important customer data prior to the start of the call via our preview call features.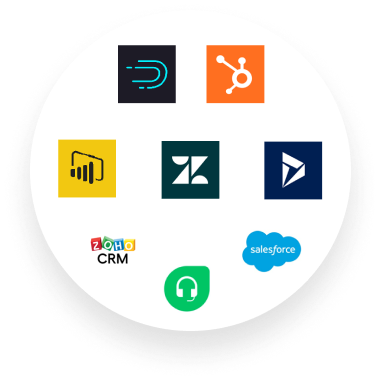 Select a dialer
Your agents may dial a number directly from their CRM or agent dashboard. There are numerous types of outbound dialer. Every dialer works in a different manner, alternatively, you may utilize an Outbound dialer to connect agents with prospects or customers. Preview dialing can be useful if the agent wishes to see the customer information before the calls get initiated. Preview dialing can be useful to make logical decisions before making calls. Auto dialer or Power dialer automatically dials the calls from the call list which can be helpful for the organization and the agents to save time and be efficient.
Monitor & Manage
Managers may supervise and assist agents in real time via live monitoring from anywhere. You'll get access to more than 70 reports which include customer data reports, agents performance, as well as call recordings, to help you improve your performance.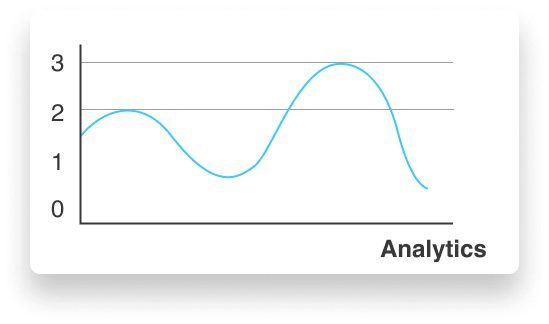 How do businesses use an
outbound call center?
Outbound dialer software is used by businesses for sales and telemarketing. Outbound dialer work can also be used for proactive customer service, callbacks, alerts, and surveys. Here's how numerous businesses utilize SlashRTC' cloud service to reach out to a huge database efficiently.
Why SlashRTC?
Perfect for a growing call center needs
Robust & Resilient
ISO-Certified
99.9% Uptime
Handles 2.5 billion calls annually
Unmatched adaptability
Monthly pricing. Scale up or down in minutes.
Open API library for customization if needed.
Option to work with your existing SIP trunk.
Many types of dialers to choose from like a power dialer.
Stellar support
24 x 7 live phone support
Free onboarding and training
One point contact from sales to onboarding
FAQs
Outbound call center software is cloud-based software that allows organizations to make outbound calls for support, sales, or collections while also actively engaging with their customers. It can save customer data so that your representatives can customize their calls to improve customer satisfaction. Outbound dialer can be a power dialer/ auto dialer, preview dialer, which automatically dials the call from the uploaded call list.
To run a successful outbound contact center, you must first figure out how to track your progress using analytics and metrics. This enables agents to use the analytics to provide insights and monitor the conversations in real time, allowing you to supervise your employees from anywhere.
To use this service, you must first Login on your device no need for a specific additional installation. Then upload your contact database / call list and arrange your prospects by factors that are important to them specifically for preview and power dialer / auto dialer. Finally, sales teams may employ automated dialing and click-to-call to speed up the call process; this automatically dials the call, giving them more time to create real client connections.
Amazing customer reviews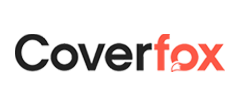 Coverfox
Devendra Rane, Founder and CTO, Coverfox Insurance
SlashRTC's Contact Centre Solution was the most comprehensive, flexible and easy to integrate with our existing CRM app. We were able to complete the setup within a few days and the agents on the floor loved the Chrome Plugin, a complete transformation of our legacy application. They customised the solution to our needs and their support is commendable.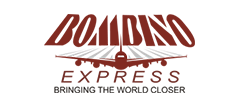 Bombino Express
Yasin Latiwala, Chairman, Bombino Express
SlashRTC's A.I. enabled Voice and Chat assistants have provided us with high quality service at a surprisingly reasonable price. The tracking process is very intuitive and the lead generation from Website visitors has grown by 125% with the help of their conversational chat bots.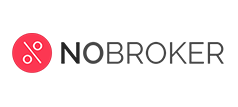 NoBroker
Akhil Gupta, Co-Founder and CTO, NoBroker
The flexible architecture of the SlashRTC Contact Centre Solution helped us get all relevant and critical information pushed onto our systems in real time that allows us to make well informed decisions to increase the overall productivity and enhance our customer experience.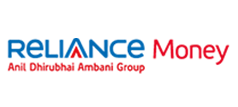 Reliance Money
SlashRTC very efficiently replaced our existing On-Premise solutions with Slash Connect and also seamlessly integrated their system with Microsoft Dynamics. Additionally, They set up an Automated IVR for us and other useful features that have augured extremely well for us in terms of Reporting.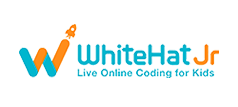 Whitehat Jr
Our main aim was to increase our call connectivity ratio which was very low. They offered a one of a kind feature which was a rarity in the industry to find. They deployed Mobile CLI feature which enabled our customer service agents to have their own unique masking numbers. This enabled us to be excluded from spam calls and helped us connect to more customers. We were surprised with their flexibility and expertise in seamless integration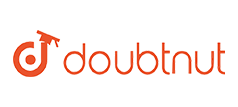 Doubtnut
SlashRTC has greatly encouraged quick onboarding and personalised support for every agent in different parts of India. They have consulted us extremely well and have had a proactive approach towards adding additional features and functionalities whenever we needed.