Instantly go live with a
cloud call center solution
Inbound Support Solution
Boost service levels with
our inbound call solution
Outbound Service & Sales
Connect faster with
our outbound dialers and more
Omnichannel Solution
Add and manage
your digital channels with ease
Boost productivity

& accelerate response
Easy Setup IVR
Consolidated agent Dashboard
Real-time insights
We're Proving
Contact Center Software

Can Be Better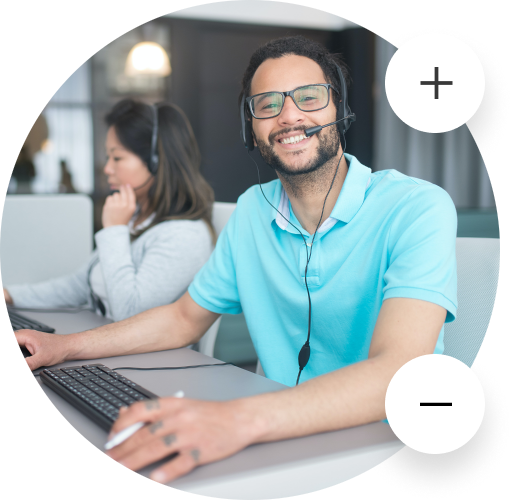 With our instant cloud setup and per agent pricing,
you can reduce fixed costs and get the flexibility to scale
up and down with ease.
Adapts to your business needs
Adapt our computer telephony integration to your existing systems with our open library of APIS for unmatched custom flows, integration with PBX, or even your existing SIP trunk. Plus get ready integrations with almost any CRM or business solution.
Zoho
Zendesk
Salesforce
Hubspot
LeadSqured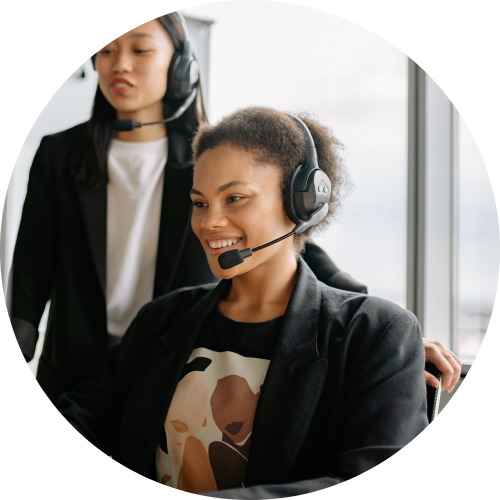 Consultative like no other
At SlashRTC, you get 24 X 7 attention from customer support teams with a single point expert who guides you right from product selection till you're up and running. Plus training and on-boarding at no extra cost.
What to Look for in the Best
Call Center Softwares
Modern IVR
Reduce cost per customer with self-service and multi-level IVR options.
Smart Routing & ACD
Accelerate responses with sophisticated routing & automatic call distribution.
Automated Recordings
Auto record calls and view recordings against customer tickets for easy tracking.
Sophisticated Monitoring
Boost performance with live monitoring, sentiment analysis, Whisper & Barge-in tools.
Mobile Support
Enable work from anywhere while tracking every call.
Seamless CTI
Easy access to customer information for better conversations and customer interactions.
Multiple Auto Dialer
Speed up every campaign with a choice of predictive & progressive dialers
CRM Integrations
Improve conversions with seamless CRM integrations.
Real-Time Reports
Monitor performance across multiple campaigns with ease.
Data Security
Ensure customer privacy by masking customer phone numbers
Click to Call
Sales reps click to call prospects from their CRM
Call Recordings
Call recordings are automatically recorded and logged.
Social Media & Messaging
Quickly respond to customers on Twitter Facebook
WhatsApp & SMS
Offer support and proactive messaging on a channel customers love
Conversational AI
Intelligent bots ensure fast responses 24 x 7.
ACD
Intelligently route and distribute chats and calls amongst your agents
Unified Window
One window for agents to answer chats, calls, & messages.
Seamless CTI
Agents see customer data on every conversation.
Call center software is a tool used to boost the performance of sales and customer service agents through solutions-based features such as automating inbound and outbound calling procedures, consolidating omnichannel operations, and offers modern solutions to common customer interactions. Features such as call monitoring, interactive voice response (IVR), and auto dialers are some of the most fundamental offerings that are provided by top-rated call center softwares.
If you're trying to figure out how to pick the best call centre software, there are a few factors to consider. The finest call centre software is tailored to your individual requirements. Before you choose a contact centre solution, be sure it includes the tools your sales and customer service staff will need to succeed. The following are some questions to consider while selecting call centre software:
Is it compatible with your existing CRM?
Is it flexible enough to develop with your firm as your sales or customer service teams expand?
Is it equipped with a full suite of tools and capabilities, including a contemporary IVR, ACD, Auto Dialers, and Automated Recordings, among others?
Is there a virtual or cloud-based solution available?
A virtual call centre, also known as a cloud call centre, is a contact centre that uses call centre software to allow teams to operate in a remote, flexible environment rather of being confined to a single place such as an office.
A virtual call centre, also known as a cloud call centre, is a contact centre that uses call centre software to enable teams to operate in a remote, flexible environment that is not tied to a single place like an office.
A cloud-based call centre software solution is a fantastic investment for any company wishing to cut costs associated with running a call centre office and maintaining an IT team. Cloud-based contact centres are also more dependable and can be set up much more quickly than traditional call centres.
A call centre is primarily concerned with phone conversations and other voice-related interactions. A contact centre is a general word for a call centre that employs a variety of communication methods, such as email, chat bots, social media, and so on. "Omnichannel communication" is another phrase often used in contact centres.
Amazing customer reviews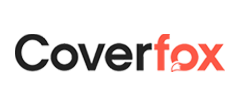 Coverfox
Devendra Rane, Founder and CTO, Coverfox Insurance
SlashRTC's Contact Centre Solution was the most comprehensive, flexible and easy to integrate with our existing CRM app. We were able to complete the setup within a few days and the agents on the floor loved the Chrome Plugin, a complete transformation of our legacy application. They customised the solution to our needs and their support is commendable.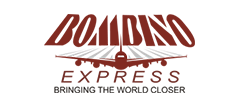 Bombino Express
Yasin Latiwala, Chairman, Bombino Express
SlashRTC's A.I. enabled Voice and Chat assistants have provided us with high quality service at a surprisingly reasonable price. The tracking process is very intuitive and the lead generation from Website visitors has grown by 125% with the help of their conversational chat bots.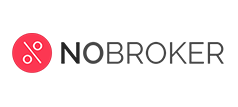 NoBroker
Akhil Gupta, Co-Founder and CTO, NoBroker
The flexible architecture of the SlashRTC Contact Centre Solution helped us get all relevant and critical information pushed onto our systems in real time that allows us to make well informed decisions to increase the overall productivity and enhance our customer experience.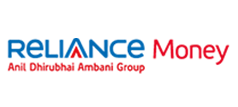 Reliance Money
SlashRTC very efficiently replaced our existing On-Premise solutions with Slash Connect and also seamlessly integrated their system with Microsoft Dynamics. Additionally, They set up an Automated IVR for us and other useful features that have augured extremely well for us in terms of Reporting.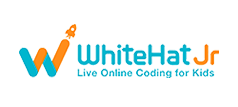 Whitehat Jr
Our main aim was to increase our call connectivity ratio which was very low. They offered a one of a kind feature which was a rarity in the industry to find. They deployed Mobile CLI feature which enabled our customer service agents to have their own unique masking numbers. This enabled us to be excluded from spam calls and helped us connect to more customers. We were surprised with their flexibility and expertise in seamless integration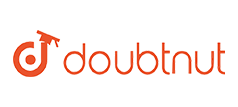 Doubtnut
SlashRTC has greatly encouraged quick onboarding and personalised support for every agent in different parts of India. They have consulted us extremely well and have had a proactive approach towards adding additional features and functionalities whenever we needed.