What is Voicebot?
Voicebot Solution is a technology created with the aim to induce machine learning and (NLP) natural language processing, enabling a natural conversation. To complete day-to-day communication tasks for organisations and their customers, voicebot solutions are changing the way we leverage the digital paradigm to become more efficient and profitable. While the current audience is familiar with existing text to speech bots, or even assistants from google and amazon, this has paved the way to make voicebot solutions responsible and actionable for CRMs and conduct a fantastic conversation with new and existing customers. Voicebot companies in India are closing the gap between a consumer and the trouble taken for installing an app, manually sending a message or any kind of manual intervention. The growth in Simulated voice assistants is paved by devices like Google home, Amazon Echo, Smart TVs, Smart Speakers, Smart Phones, etc. These are considered as luxury lifestyle products to make convenient, access to information and controlling hardware within smart homes.
Through this, voicebot solutions created by SlashRTC has successfully
started catering the business space to improve customer
communications
What are the applications of Voicebot?
Voicebot Solutions are becoming very useful for businesses as well as consumers. Currently we have voice assistants that help us keep within our busy schedules , setting reminders, making notes, all with a simple voice command. This is testament to the useability of artificial intelligence in a consumer's life. Similarly, Voicebot Solutions can save time required to service customers while providing a sustained and consistent experience. Artificial intelligent systems that we are using more and more in our day to day lives like Amazon Alexa and the Google assistant are already interacting with humans and multinational companies brands to enable purchases, ordering products, paying bills etc
This has paved a way for text to speech bots and voicebot solutions
automating certain aspects of daily tasks in the life of the consumer
and the corporates as well.
Market Research and
Market Trends of Voicebot
With the growing intelligence of the voicebot in India, voicebot companies are integrating them with e-commerce companies and other service led businesses for their regular operations. Text to speech bots or voicebot solutions are exhibiting an uprising trend in the way organisations are communicating with their customers
Artificial intelligence based text to speech bots are not just used for daily chores like listening to music or setting reminders but also gaining traction in terms of having more human like interactions with consumers
Voicebot solutions are here to streamline costs for industries like ecommerce, healthcare and banking. Businesses are increasing their interaction with consumers through methods like text to speech bot / chatbot solutions etc. to enhance the end user experience. It is certain that brands will continue to adopt the best text to speech chatbot solutions and competitive voicebot companies in India
Want to explore more about
SlashRTC's Voicebot?
Amazing customer reviews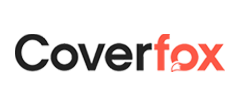 Coverfox
Devendra Rane, Founder and CTO, Coverfox Insurance
SlashRTC's Contact Centre Solution was the most comprehensive, flexible and easy to integrate with our existing CRM app. We were able to complete the setup within a few days and the agents on the floor loved the Chrome Plugin, a complete transformation of our legacy application. They customised the solution to our needs and their support is commendable.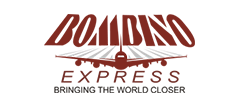 Bombino Express
Yasin Latiwala, Chairman, Bombino Express
SlashRTC's A.I. enabled Voice and Chat assistants have provided us with high quality service at a surprisingly reasonable price. The tracking process is very intuitive and the lead generation from Website visitors has grown by 125% with the help of their conversational chat bots.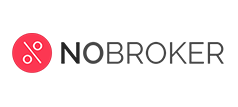 NoBroker
Akhil Gupta, Co-Founder and CTO, NoBroker
The flexible architecture of the SlashRTC Contact Centre Solution helped us get all relevant and critical information pushed onto our systems in real time that allows us to make well informed decisions to increase the overall productivity and enhance our customer experience.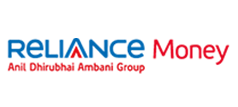 Reliance Money
SlashRTC very efficiently replaced our existing On-Premise solutions with Slash Connect and also seamlessly integrated their system with Microsoft Dynamics. Additionally, They set up an Automated IVR for us and other useful features that have augured extremely well for us in terms of Reporting.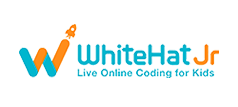 Whitehat Jr
Our main aim was to increase our call connectivity ratio which was very low. They offered a one of a kind feature which was a rarity in the industry to find. They deployed Mobile CLI feature which enabled our customer service agents to have their own unique masking numbers. This enabled us to be excluded from spam calls and helped us connect to more customers. We were surprised with their flexibility and expertise in seamless integration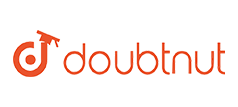 Doubtnut
SlashRTC has greatly encouraged quick onboarding and personalised support for every agent in different parts of India. They have consulted us extremely well and have had a proactive approach towards adding additional features and functionalities whenever we needed.