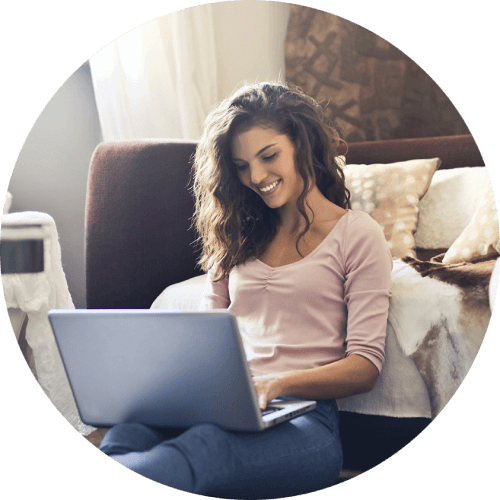 What is a Virtual Call Center?
A virtual call center, also known as a remote call center / virtual phone system. It is a working paradigm in which your call center workers are not bound to an office or a device. It's a cloud based call center. They may work from anywhere while accepting inbound client calls and responding to outbound inquiries. It provides a cost-effective alternative to traditional, legacy call center systems because of its flexible deployment options.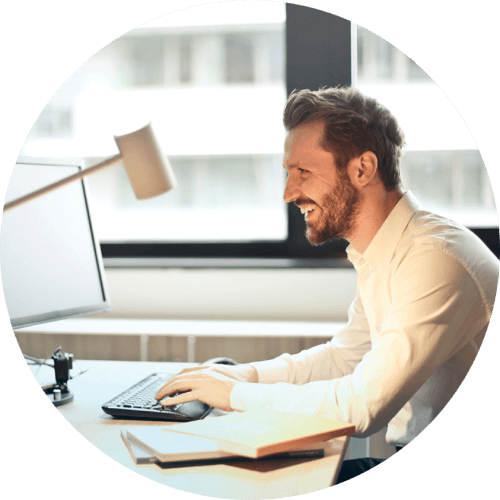 How Does a Virtual Call Center Work?
A virtual call center is basically a contact point that can be accessed from anywhere. Depending on the needs of the organization, the Virtual Call Platform can be hosted on the cloud based platform or on-premises. When a virtual call center software is set up, remote agents log in from their different locations and are ready to answer client phone calls in the same way that they would in an office. It is a perfect solution for Work from home phone setup or phone system.
Why is Virtual Call Center in India the Future?
No Geographical Limitations
Login options for agents are varied. Agents and supervisors should be able to log in from any device or location, there shouldn't be any constraints when it comes to customer support.
High call quality at low Bandwidth
Even if an internet connection's bandwidth is limited, WebRTC-based calling does not impact phone call quality and call flow.
Call Center on Mobile
Our interface allows you to easily manage customer support making sure all your inbound and outbound conversations are via user friendly dashboards similar to a web user interface phone system.
Don't make the Customer Wait
There will be no more busy tones. Arrange a callback for missed customer calls or place their phone call on hold for a very brief time until the call is connected to an agent.
Be on Customer's Preferred Channel
To provide the best customer support during high call flow, don't miss out on any communication channel even if your organization is practicing work from home. With our effective Cloud based capabilities you can manage phone calls, email, WhatsApp, Facebook, Twitter etc to engage with your prospects and customers.
Monitor All Calls
Allow supervisors to monitor live calls using capabilities like snoop, barge, and whisper in order to assure call quality. Using these features, organizations can manage heavy call flows.
Real-time Resource Management
Shuffle agents around and allocate them to different campaigns in real time during high traffic call flows.
Why SlashRTC's Virtual Call Center Software?
Mobile Agent Call Center Application
SlashRTC 's mobile call center application is simple to use, versatile, and intuitive, allowing your virtual agents to join in from anywhere. We have mastered a virtual phone system all created in-house.
Enterprise Grade Call Center Features
With Dialers, CTI, ACD, IVR, Unified desktop, and Omnichannel support, SlashRTC's Virtual call center software delivers full enterprise call center capabilities.
Secure Virtual Application & Environment
To protect data security and client privacy, SlashRTC delivers a PCI DSS compliant and ISO-27001 certified multi-layered secured virtual call center environment.
How to Setup a Virtual Call Center?
A step-by-step guide to setting up your virtual call center
01
Infrastructure Readiness
Assessment
Analysis of existing infrastructure – media (SIP, PRI, gateway) and other server specs, as well as processor needs
02
Choice of Cloud
suitable for remote work from home
or on premise deployment
Deployment on your selected cloud partner via a PSTN or VPN-based remote solution.
03
Onboarding and
Training
Remote agents and supervisors receive training on how to use SlashRTC's virtual call center software interface.
Within 48 hours, your virtual call center will be up and operating.
Adopt the Best Virtual Call Center Software
for
any kind of a Business
Establish Remote IT Governance
To combat distant IT infrastructure issues, arm oneself with up to 15 characteristics. SlashRTC's Application Infrastructure Management provides Call Center Supervisors with a 360-degree view of all remote systems, devices, and environments, as well as qualitative and quantitative feedback.
Centralized Control of Remote Operations
Allowing a scattered remote workforce and various telecommunication systems which obstruct monitoring your virtual agents should be avoided. Get a uniform view of all your virtual call center agents while having the freedom to log in from various devices or interfaces and easily expand your remote operations. By the help of a cloud based contact center solution you can maintain the uniform structure in the organization.
Intelligently Route your Calls
Make use of your agent's abilities. Take advantage of algorithms to automate call routing based on agent availability, competence, or previous client purchases. Make sure your valued consumers don't have to repeat their questions. Connect them to the last agent they dealt with to expedite the resolution of their inquiry.
Automate Dialing to Eliminate Mundane Tasks
By reducing mundane, manual activities, your agents will be able to focus on higher-priority concerns. Set up dialing strategies based on predefined criterias for automatic lead assignment depending on call volume, available agents, call drop ratio, and other factors. As a result, auto dialer software boosts agent productivity.
Improve Visibility of SLAs & KPIs
On a single screen, remotely monitor call data, call performance, call distribution, average wait time, and the number of clients in the queue. Monitor several campaigns at the same time and select the KPIs that are most essential to your business's needs, all while retrieving and scheduling data to be delivered to your mailbox for later review.
Don't Miss Calls after Business Hours
Integrate voicebots and chatbots to provide service to consumers beyond business hours while also allowing them to arrange a callback at a time that is convenient for them to fix the issue. By obtaining a missed call record, you can guarantee that all potential customers are catered to. As a result, your conversion rate will rise.
Have Contextual Conversations
To have excellent discussions, provide your customer support agents with all of the client data via CTI integration. At the same time, agents can combine, divide, or transfer an interaction to another agent while keeping the conversation's context. If the details need to be modified, the agents may do so quickly from the same page, and the information will be sent to the CRM.
Make Work from home Fun with SlashRTC's
Virtual Call Center Solutions
Inbound & Outbound
Calling
Enterprise-grade
Security
Seamless Bot to
Agent Transfer
Non-office Hours
Configuration
A virtual call centre software is a customer service call centre in which operators are not restricted to a single physical location. It allows you to work from a variety of distant places, including your home or multiple businesses. It enables businesses to deploy services across several time zones while lowering infrastructure costs.
Yes. Integrating virtual contact centre systems with in-house or third-party CRM helps agents better understand the customer journey by preserving the context of the discussion. When agents are prepared for the call, they may make well-informed judgments, keeping the workflow flexible.
Yes, as required by the organisation, virtual call centre software may enable numerous channels of interaction such as Chat, Voice, and Email.
It becomes simple to scale up or down the business size with virtual call centre software. A virtual call centre solution is an easy to implement model that is packed with all the capabilities such as ACD, IVR, Auto Dialer, Integration Capabilities, Omnichannel Interaction, and more to best meet the demands of a business, thanks to the lower cost of infrastructure and hardware installation. It becomes simple to scale up or down the business size with virtual call centre software. A virtual call centre solution is an easy to implement model that is packed with all the capabilities such as ACD, IVR, Auto Dialer, Integration Capabilities, Omnichannel Interaction, and more to best meet the demands of a business, thanks to the lower cost of infrastructure and hardware installation.
Simply put, a virtual call centre allows agents to operate from wherever they choose. Agents automatically handle client contacts when you have the flexibility to work from numerous places. Agents that use the best virtual call centre solutions, such as Unified Agent Desktop, Single View of Client, and Knowledge Base Repository, are always up to date and can quickly handle customer inquiries.
Amazing customer reviews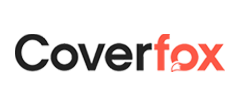 Coverfox
Devendra Rane, Founder and CTO, Coverfox Insurance
SlashRTC's Contact Centre Solution was the most comprehensive, flexible and easy to integrate with our existing CRM app. We were able to complete the setup within a few days and the agents on the floor loved the Chrome Plugin, a complete transformation of our legacy application. They customised the solution to our needs and their support is commendable.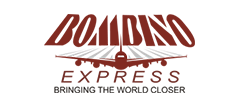 Bombino Express
Yasin Latiwala, Chairman, Bombino Express
SlashRTC's A.I. enabled Voice and Chat assistants have provided us with high quality service at a surprisingly reasonable price. The tracking process is very intuitive and the lead generation from Website visitors has grown by 125% with the help of their conversational chat bots.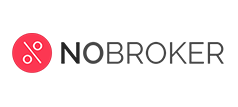 NoBroker
Akhil Gupta, Co-Founder and CTO, NoBroker
The flexible architecture of the SlashRTC Contact Centre Solution helped us get all relevant and critical information pushed onto our systems in real time that allows us to make well informed decisions to increase the overall productivity and enhance our customer experience.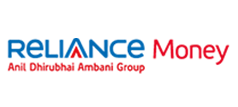 Reliance Money
SlashRTC very efficiently replaced our existing On-Premise solutions with Slash Connect and also seamlessly integrated their system with Microsoft Dynamics. Additionally, They set up an Automated IVR for us and other useful features that have augured extremely well for us in terms of Reporting.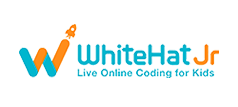 Whitehat Jr
Our main aim was to increase our call connectivity ratio which was very low. They offered a one of a kind feature which was a rarity in the industry to find. They deployed Mobile CLI feature which enabled our customer service agents to have their own unique masking numbers. This enabled us to be excluded from spam calls and helped us connect to more customers. We were surprised with their flexibility and expertise in seamless integration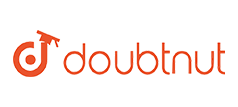 Doubtnut
SlashRTC has greatly encouraged quick onboarding and personalised support for every agent in different parts of India. They have consulted us extremely well and have had a proactive approach towards adding additional features and functionalities whenever we needed.