What is Number Masking?
When agents receive or dial calls to consumers, number masking is a technique that hides their phone numbers. This is accomplished using virtual number masking, which assigns virtual or DID numbers to both the agent and the customer.
01
Virtual phone numbers
Our system distributes virtual phone numbers to your customers and employees on a regular basis.
02
Call center platform
Agents can now use their cell phones to receive and dial calls. The customer's phone number is hidden. Calls are routed via the agent's device, but they are handled by your call centre platform.
03
Easily Monitor & Track
Every call is recorded, can be watched in real-time, and all call data is documented inside the CRM and your call centre reports since calls take place on your platform.
Why Use SlashRTC's Number Masking Solution?
REST API
Open APIs to let you customize dial logic
CRM integrations
Ready integrations with all major CRM and ticketing solutions.
Call Quality
Enjoy HD voice quality throughout all calls.
Safeguard data
Protect customer data while ensuring agent privacy.
Tracking & Monitoring
Call recording & monitoring for training purposes
Analytics & Reports
Analyze agent performance with 70+ reports
Talk to Our Experts Today.
Learn how top enterprises anonymize business calls with Number Masking Solution.
Request a Demo now
How Businesses Use Our Number Masking Solution
Improve Service Delivery
Customers can speak directly to service engineers using number masking technologies.
Enable compliance for the sales team on the go
Learn how real estate clients utilise our number masking technology to allow sales staff to communicate with consumers while on the go.
Ensure better relationship management
Learn how our CLIENT uses Virtual numbers to enable customers to contact account managers when they've left their desks.
Number masking is a technology that allows you to keep the identities of consumers and agents secret while yet allowing the process to move smoothly.
It's simple to use two-way number masking. Simply contact us and we'll put it up in a matter of hours.
Disclosing a private phone number is a big source of contention and may even pose a threat to one's safety. It is consequently advantageous to have your phone numbers disguised for the same.Thus essential to have call masking.
Instead of the real contact number, a temporary disguised number is presented. This is something that we mostly see for Number Masking in India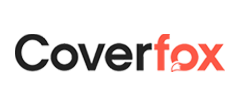 Coverfox
Devendra Rane, Founder and CTO, Coverfox Insurance
SlashRTC's Contact Centre Solution was the most comprehensive, flexible and easy to integrate with our existing CRM app. We were able to complete the setup within a few days and the agents on the floor loved the Chrome Plugin, a complete transformation of our legacy application. They customised the solution to our needs and their support is commendable.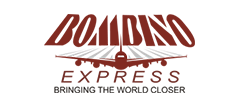 Bombino Express
Yasin Latiwala, Chairman, Bombino Express
SlashRTC's A.I. enabled Voice and Chat assistants have provided us with high quality service at a surprisingly reasonable price. The tracking process is very intuitive and the lead generation from Website visitors has grown by 125% with the help of their conversational chat bots.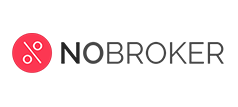 NoBroker
Akhil Gupta, Co-Founder and CTO, NoBroker
The flexible architecture of the SlashRTC Contact Centre Solution helped us get all relevant and critical information pushed onto our systems in real time that allows us to make well informed decisions to increase the overall productivity and enhance our customer experience.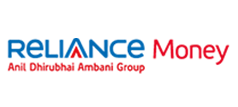 Reliance Money
SlashRTC very efficiently replaced our existing On-Premise solutions with Slash Connect and also seamlessly integrated their system with Microsoft Dynamics. Additionally, They set up an Automated IVR for us and other useful features that have augured extremely well for us in terms of Reporting.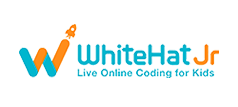 Whitehat Jr
Our main aim was to increase our call connectivity ratio which was very low. They offered a one of a kind feature which was a rarity in the industry to find. They deployed Mobile CLI feature which enabled our customer service agents to have their own unique masking numbers. This enabled us to be excluded from spam calls and helped us connect to more customers. We were surprised with their flexibility and expertise in seamless integration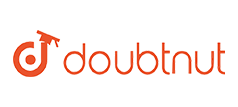 Doubtnut
SlashRTC has greatly encouraged quick onboarding and personalised support for every agent in different parts of India. They have consulted us extremely well and have had a proactive approach towards adding additional features and functionalities whenever we needed.