How it Works
No hardware or software to install. With SlashRTC, setting up your IVR blast campaign is as easy as 1-2-3.
01
Select Contacts
Upload your contact's database or select a list from your CRM.
02
Create Your Message
Upload a recording of a voice message or use our text to speech feature to create your message.
03
Blast Off
Hit Send. And Done!
Your IVR Campaign will commence.
Caller-Responsive IVR for Customer-focused Businesses.
SlashRTC's self-service multi-level IVR helps you respond to routine customer queries 3X
faster sans any agent involvement. Improve routing and save agent time via this user friendly, cost effective solution.
Request a Demo now
Interactive
Use it to survey, collect feedback, or confirm appointments. Customers can respond via DTMF or natural language recognition.
Personalized
The IVR will auto-collect relevant customer data such as names, bill amounts or due dates from your CRM to personalize each message before relaying it.
Text to Speech
No audio recordings or voice-over artists required. Simply create new voice messages using our natural sounding text-to-speech conversion.
Reports
See how your campaign fared. View successful, failed and pending data on a live dashboard.
Natural Conversations
Access AI-driven and NLP powered voice technology that is intelligent, intuitive, and easy to use.
How Businesses Use Our IVR Blaster
Companies use our IVR blaster in innovative ways to engage, survey and remind customers
and prospects without wasting any staff-hours.
Reminders
Blast pending or upcoming loan repayment, bill payment, or subscription reminders.
Offer Announcements
Relay special offers to customers, along with relevant information like offer duration. Optionally, connect to a live agent to further the transaction.
Appointment Confirmation
Confirm availability for appointments or deliveries.
Surveys
An engaging way to survey user groups or get customer feedback on a product or service. Collect inputs via DTMF, call recordings, or natural language processing.
Missed Call Campaigns
Respond to an unlimited number of concurrent inbound and outbound calls maximizing the agent's efficiency.
Emergency Notifications
IVR Blasts are a quick and hassle free way to send messages during emergencies, sudden holidays, closures, or outages.
Qualifying Leads
Use IVR Blasts sent to inform your database about products or services. Schedule appointments or transfer to live agents if the prospect expresses interest.
Amazing customer reviews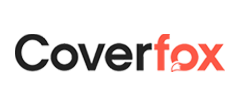 Coverfox
Devendra Rane, Founder and CTO, Coverfox Insurance
SlashRTC's Contact Centre Solution was the most comprehensive, flexible and easy to integrate with our existing CRM app. We were able to complete the setup within a few days and the agents on the floor loved the Chrome Plugin, a complete transformation of our legacy application. They customised the solution to our needs and their support is commendable.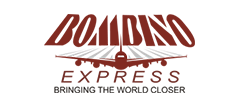 Bombino Express
Yasin Latiwala, Chairman, Bombino Express
SlashRTC's A.I. enabled Voice and Chat assistants have provided us with high quality service at a surprisingly reasonable price. The tracking process is very intuitive and the lead generation from Website visitors has grown by 125% with the help of their conversational chat bots.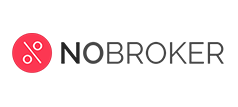 NoBroker
Akhil Gupta, Co-Founder and CTO, NoBroker
The flexible architecture of the SlashRTC Contact Centre Solution helped us get all relevant and critical information pushed onto our systems in real time that allows us to make well informed decisions to increase the overall productivity and enhance our customer experience.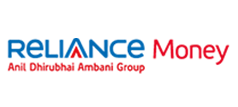 Reliance Money
SlashRTC very efficiently replaced our existing On-Premise solutions with Slash Connect and also seamlessly integrated their system with Microsoft Dynamics. Additionally, They set up an Automated IVR for us and other useful features that have augured extremely well for us in terms of Reporting.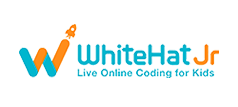 Whitehat Jr
Our main aim was to increase our call connectivity ratio which was very low. They offered a one of a kind feature which was a rarity in the industry to find. They deployed Mobile CLI feature which enabled our customer service agents to have their own unique masking numbers. This enabled us to be excluded from spam calls and helped us connect to more customers. We were surprised with their flexibility and expertise in seamless integration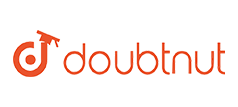 Doubtnut
SlashRTC has greatly encouraged quick onboarding and personalised support for every agent in different parts of India. They have consulted us extremely well and have had a proactive approach towards adding additional features and functionalities whenever we needed.