There is no better substitute than Communications APIs for a Better Customer Experience
Customers mostly communicate with you over traditional calls. However, it just isn't the right thing to do by shutting ourselves to that mode of communication. To resolve the same, SlashRTC has custom developed its communications APIs with a fully functional omnichannel approach. An omni-channel approach enables the customer to get in touch with you over a multitude of channels where the customer has the flexibility to approach you not only via traditional calls ut also via textx, social media platforms, whatsapp and various other messengers. This feature of Communications APIs provides for additional touchpoints to monetise and leverage the customer.
Want to explore more about
SlashRTC's Communication API?
What are the kinds of Communications APIs
Chat APIs Facebook messenger and Whatsapp messenger are the dominant communication chat platform for majority of phone and desktop users and customers are more inclined towards the familiar experience provided by the same. To cater to this SlashRTC has developed its own proprietary Communications APIs and extensions to enable this functionality rather than just including traditional SMS communication. This gives the customer the flexibility to share media, documents, sound files and much more to bring about more transparency in his requirements
Voice APIs Traditional calls are generally preferred with the usual consumer. However, to excel in a competitive environment of customer servicing, SlashRTC's Communications APIs allows additional functionalities such as call recording, call routing, conference calling, and text-to-speech features as added functionality.
SMS, MMS, and RCS APIs Texting remains one of the most popular to reach customers. We receive a multitude of messages even today as marketing promotions. Using SlashRTC's Communications APIs help us track and report data through communications received via text messages. Google has recently introduced RCS (Rich Communication Service) which allows google businesses to ecome more traction and visibility and also support multimedia support. Since this is at a nascent stage, SLashRTC will continue to evolve its Communications APIs and communications solutions to support upcoming and trending platforms.
Amazing customer reviews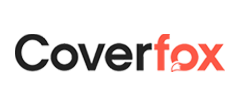 Coverfox
Devendra Rane, Founder and CTO, Coverfox Insurance
SlashRTC's Contact Centre Solution was the most comprehensive, flexible and easy to integrate with our existing CRM app. We were able to complete the setup within a few days and the agents on the floor loved the Chrome Plugin, a complete transformation of our legacy application. They customised the solution to our needs and their support is commendable.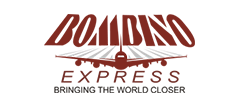 Bombino Express
Yasin Latiwala, Chairman, Bombino Express
SlashRTC's A.I. enabled Voice and Chat assistants have provided us with high quality service at a surprisingly reasonable price. The tracking process is very intuitive and the lead generation from Website visitors has grown by 125% with the help of their conversational chat bots.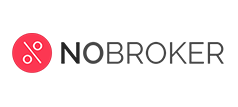 NoBroker
Akhil Gupta, Co-Founder and CTO, NoBroker
The flexible architecture of the SlashRTC Contact Centre Solution helped us get all relevant and critical information pushed onto our systems in real time that allows us to make well informed decisions to increase the overall productivity and enhance our customer experience.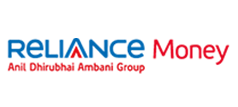 Reliance Money
SlashRTC very efficiently replaced our existing On-Premise solutions with Slash Connect and also seamlessly integrated their system with Microsoft Dynamics. Additionally, They set up an Automated IVR for us and other useful features that have augured extremely well for us in terms of Reporting.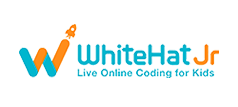 Whitehat Jr
Our main aim was to increase our call connectivity ratio which was very low. They offered a one of a kind feature which was a rarity in the industry to find. They deployed Mobile CLI feature which enabled our customer service agents to have their own unique masking numbers. This enabled us to be excluded from spam calls and helped us connect to more customers. We were surprised with their flexibility and expertise in seamless integration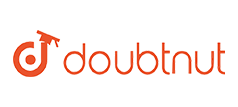 Doubtnut
SlashRTC has greatly encouraged quick onboarding and personalised support for every agent in different parts of India. They have consulted us extremely well and have had a proactive approach towards adding additional features and functionalities whenever we needed.