SDK stands for "Software Development Kit"
To make things simple, if you need to construct a module or a product together, you will need a box of tools with all parts included that helps make that product. That toolbox can be termed as a development kit. The same term for Video software created by SlashRTC is called a Video Chat SDK (Software Development Kit).
Our Video Chat SDK functions in a way where we provide a set of flexible APIs that can easily be customised with your existing business application. The Video Chat SDK created by SlashRTC is extremely easy to implement as we like to hand hold our customers through everything. The Video Chat SDK provides a set of instructions, libraries, APIs, documentation and processes that enable our customers to seamlessly build our functionalities over their specific platform. Our Video Chat SDK is a full-fledged creation, allowing organisations to go beyond traditional limitations.
Why Use SlashRTC's Video Chat SDK
Highly focused towards Developers and Clients Time to execute is industry leading and is optimised to a minimum. The video calling SDK s are built with extreme scalability in mind and for large scale organisations as well.
Excellent video quality despite wavering network conditions The encoding for the video calling SDK is well optimised at our end makes sure that video streaming is of bespoke quality and resolutions are well optimised over unstable networks as well.
Fully Customised Development Support Using Slash RTCs video calling SDK , developers have the ability to develop a myriad of layouts, integrate live chats and phone dial-in. We have understood the importance of having our video calling SDK as easy and flexible to deploy as possible.
Want to explore more about
SlashRTC's Video SDK?
Amazing customer reviews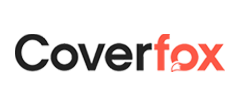 Coverfox
Devendra Rane, Founder and CTO, Coverfox Insurance
SlashRTC's Contact Centre Solution was the most comprehensive, flexible and easy to integrate with our existing CRM app. We were able to complete the setup within a few days and the agents on the floor loved the Chrome Plugin, a complete transformation of our legacy application. They customised the solution to our needs and their support is commendable.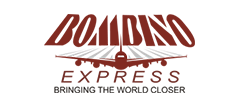 Bombino Express
Yasin Latiwala, Chairman, Bombino Express
SlashRTC's A.I. enabled Voice and Chat assistants have provided us with high quality service at a surprisingly reasonable price. The tracking process is very intuitive and the lead generation from Website visitors has grown by 125% with the help of their conversational chat bots.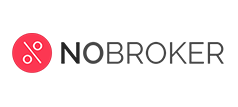 NoBroker
Akhil Gupta, Co-Founder and CTO, NoBroker
The flexible architecture of the SlashRTC Contact Centre Solution helped us get all relevant and critical information pushed onto our systems in real time that allows us to make well informed decisions to increase the overall productivity and enhance our customer experience.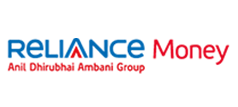 Reliance Money
SlashRTC very efficiently replaced our existing On-Premise solutions with Slash Connect and also seamlessly integrated their system with Microsoft Dynamics. Additionally, They set up an Automated IVR for us and other useful features that have augured extremely well for us in terms of Reporting.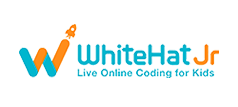 Whitehat Jr
Our main aim was to increase our call connectivity ratio which was very low. They offered a one of a kind feature which was a rarity in the industry to find. They deployed Mobile CLI feature which enabled our customer service agents to have their own unique masking numbers. This enabled us to be excluded from spam calls and helped us connect to more customers. We were surprised with their flexibility and expertise in seamless integration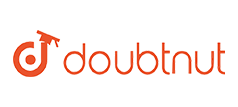 Doubtnut
SlashRTC has greatly encouraged quick onboarding and personalised support for every agent in different parts of India. They have consulted us extremely well and have had a proactive approach towards adding additional features and functionalities whenever we needed.