Unified Communications has been continually evolving in India and more so across the globe. There has been a rising demand for workforce optimization and effective customer interactions. Sectors such as unified messaging, mobility, team collaboration, social media, and web & voice conferencing have gained importance. Finding the right UC platform with the ability to successfully integrate a myriad of communication tools, new or existing, is paramount. Deploying the right UC solution ensures increased revenues, reduced operating expenses, faster decision-making, and stronger customer relationships. Essentially, the ability to foster cross-functional activities and quicker decision-making processes is the need of the hour.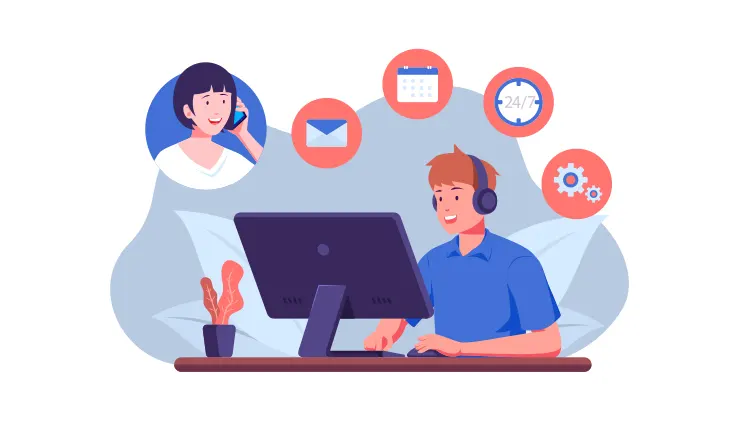 SlashRTC, headquartered in Mumbai, is perfectly equipped to deliver a rich and unique customer experience with its comprehensive contact center solution, conversational AI platform, in-app audio video capabilities, and inbound outbound call capabilies. SlashConnect, the novel flagship product, seamlessly unifies voice calls, emails, chats, and social media interactions into one application.
Our telecalling software has gained popularity among several enterprises due to the extensive analytics and customizable reports feature thus driving better-informed and faster business decisions. "Moreover, the platform has been designed and developed as a cloud-based communication platform. This has really helped businesses during the pandemic as they had to move to the cloud. "We could easily take the client's entire contact center requirement on the cloud within the span of seven days," reveals Jayesh Nambiar, Founder at SlashRTC.
Conversational AI capability
Along with inbound outbound call capabilities, our omnichannel platform is embedded with Conversational AI capabilities as well as the traditional contact center mechanism, all in one. "In the market, a conversational AI platform is sold separately from a contact center solution. But we managed to make this a tightly integrated solution that has enabled businesses to easily experiment with conversational AI capabilities at smaller levels and scale up gradually as familiarity and comfort levels grow." adds Jayesh.
The conversational AI platform, better known as Slash-AI Agent, when implemented, filters out all commonly asked questions that are fed into an ML algorithm and transfers the call to a human agent as and when essential. Our telecalling software saves a lot of time and makes the human agent more efficient and productive rather than allocating time to address each customer conversation from the beginning.
Incepted in 2016, SlashRTC has been continually working towards optimizing customer communications for businesses by leveraging various advancing technologies around Voice-AI, VoiceBOTs, and ChatBOTs.
Having carved a niche for themselves, SlashRTC is currently focusing on scaling up their cloud contact center software and penetrating into the BFSI industry. Moreover, the company envisions expanding its reach pan-India along with certain international markets and have already begun investing in the same. Jayesh concludes, "I think the requirement in the Conversational-AI space is going to increase and that is something we are looking forward to in different verticals within the business.