Humans are social animals - we survive off of talking to others and constantly communicating with people, be it via text, call or tagging each other on social media. Real-time and quick communication is in great demand in our fast-paced world. It is also increasingly important in any given field - be it technology, healthcare or education. In more than one way, advances in communication have helped the decision-making process move faster, effectively and efficiently.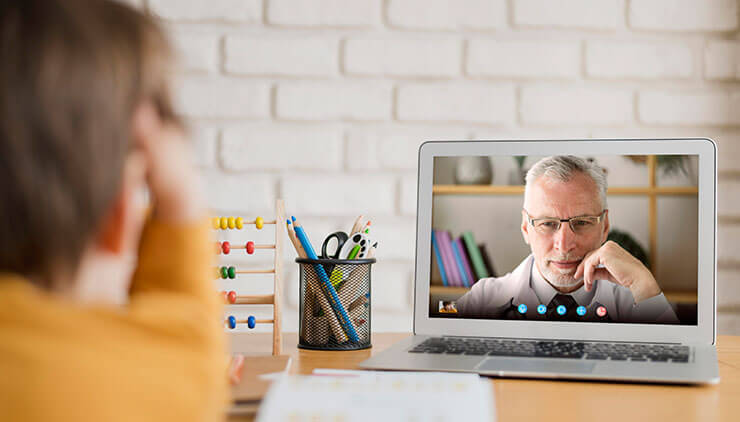 When talking about instant communication or real-time communication, the two most commonly utilized means are voice calling and chatting. Although we have apps like Telegram and WhatsApp, when it comes to communication within the organisation, there are a few downfalls of these apps. One means of having a medium to communicate better would be to buy a video chat SDK and a voice call API. Here are a few advantages of buying a video chat SDK and a voice call API for your organisation:
Undoubtedly, chats make communication faster as compared to emails. However, they tend to interrupt the workflow by distracting people - they usually check their personal chats. When communication is longer, voice calls are efficient than chats.
Buying an app comes with customisation. WhatsApp and Telegram may not have the features with respect to your organisational needs. When you are buying an app, you can make sure that it is tailor-made to the needs of your organisation. For example, incorporating functions of WhatsApp along with that of Zoom.
Often, it is difficult to toggle between various platforms when you need to get work done; having it all in one place helps in keeping track of the same.
Security and confidentiality is a major concern when it comes to organisations. Buying an app can help in ensuring that your data is secure - it will help you have a command over messaging networks. There are a plethora of data security networks that you can choose from!
Due to the pandemic and the lockdown, employees are forced to work from home. Having a video chat SDK and voice call API makes sure that they feel connected and that the workflow is not interrupted.
Apart from this, these applications make intra-team communication effective and help in making sure that all the members are on the same page with respect to the project that they're working on. Inter-team communication is just as important, arguably, even more, important than intra-team. Buying the software will ensure that they are well connected and coordinated.
Buying video chat SDK and voice call API will help in eliminating major problems faced by the employees, especially during the pandemic. It also increases the effectiveness of communication in the organisation, which will in turn increase workflow and productivity. Not only with internal communication, chat SDK and voice call API immensely help with client communication as well - they help in streamlining, securing and making communication engaging. The advantages associated with buying a video chat SDK and voice call API make it a perfect communication application for your organisation!