There has been a remarkable spike in the usage of messaging apps, voice-dependent assistants and text-to-speech solutions. This has, in turn, directly or indirectly, fueled the demand for a conversational AI platform. The need is immediate and urgent especially for businesses given the reign of COVID-19 and subsequent pandemic restrictions. That being said, the coronavirus has compelled people to install applications or reach out to virtual interfaces in order to get in touch with the brands/businesses they need services/assistance from. Goes without saying that brands/businesses are required to up their game in terms of customer support and guidance.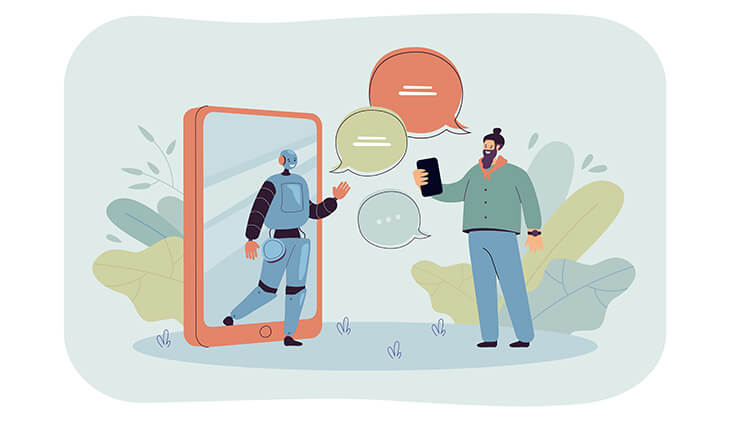 Are you a business looking for more reasons that convince you to adopt this genius technology of integrating and using a conversational AI platform in your operations? Do you wish to know if this technology is even worth the investment of time, funds and effort? Are you here to explore the perks of this technology that your business can make the most out of?
If your answer is an easy 'yes' to all of the above, then you might want to scroll further to understand anything and everything about this newly famed technology.
What is Conversational AI?
For starters, let's talk about what this technology is even about. A simple explanation would say that it is a genius method to automate customer communications and engagements with your brand/business. A detailed one goes as follows. A conversational AI platform utilizes chatbots, quick and reliable messaging apps, and voice-based assistants for meet one important goal - customer support and assistance.
Is this technology favoured by most businesses?
WhatsApp and Facebook Messenger have 1.6 billion and 1.3 billion users respectively. With the added convenience and a user-friendly interface, these applications have not only retained their current users but have also compelled most to join the bandwagon whilst keeping them engaged and presenting themselves as trusted resources, something that people can rely on.
How does Conversational AI work?
This technology makes and enhances automated conversations between the brand/business and its customers. The medium of conversations can be anything - right from text-to-speech solutions to chatbots to voice-based assistants. However, the key is to know and understand that although a conversational AI platform uses messaging, chatbots or voice-based assistance, it only automates the process. Meaning you can apply this technology to an already existing customer support model for automation.
Here's the main piece of information you need to know. Over the course of time, this technology has gotten upgraded to the stage where it can even mimic human conversations! This happens with their ability to use Natural Language Processing to initiate and regulate human-like conversations with a satisfactory level of accuracy. In fact, they have also become smart enough to analyze and understand speech, text and even intent (!) whilst deciphering different languages. The cherry on the cake? Their responses are just like human responses, not plastic or pre-planned which means that they also hoard the ability to personalize conversations.
A technology that works in your favour and makes your life easy with respect to customer support? This one's for you. Integrate this technology today in your business operations and take your customer support to a whole new level.