In the wake of the pandemic, the Contact Center business model is undergoing speedy reformations to take their customer experiences and handling techniques a notch higher. When it comes to integrating technology-based contact center solutions, this sector of businesses is undergoing a 'trial and error' phase. Nevertheless, the sector has had very remarkable changes and mind-blowing implementations that are solely technology driven. While businesses and brands continue to evaluate their processes and technologies that work best for them and their formulated consumption models, studies and experiences give further insights into how conversational IVRs are a boon given the current scenario.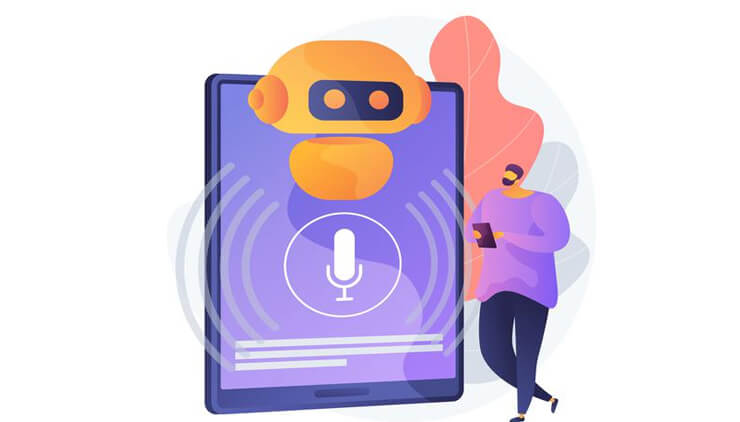 If one were to see things from a technological perspective, it would be crystal clear that the transition from traditional IVRs to conversational IVRs is sleek and offers the following benefits to enterprises:
Minimizing IT expenses and allowing the shift of focus to enhance customer experience
Setting benchmarks for accuracy and proactiveness in customer service
Boosting productivity of agents and leaving less to no room for manual errors
Gradually transforming traditional agents to expert customer consultants
As the Call Center sector witnesses a transition phase from a voice-only model to an advanced, smart and self-sufficient channel, the integration of artificial intelligence arises automatically. It simply is perfect timing. This is where and how conversational IVRs come into the picture.
That being said, what makes a customer experience a pleasant one?
Getting not only fast but also accurate responses
Encountering/interacting with a channel that makes them feel special, important and values their time
Availing easy help about a product/service issues instead of having to wait for a call back or fill a form or getting a service appointment
What if we said that not just any one but all of these can be achieved by means of conversational IVR including the finest contact center solutions? Yes, you heard that right. This technology revolutionizes the basic framework of your customer service model and also offers a number of benefits.
On the other hand, a traditional IVR, due to its unworkable limitations, cannot execute such high levels of customer services. It is known that:
There are a lot of brands/businesses that still make use of Dual-Tone Multi-Frequency that enables customers to press specific keys for specific queries/responses which is still complicated to understand for many and is time-consuming.
Okay, so you have an interactive voice response in place? What's next? Is your job done here? No! In fact, your job begins here. You now have to work towards enhancing the experience and making the channel smarter. Did you know that a lot of customers lose interest in businesses because of a really poor interactive voice response model? Investing but still not working out - you don't want that, right?
Opting for actual caller voices instead of IVR is always, always and always an expensive and time-consuming affair given the effort that goes into training employees.
A lot of customers (more than you can imagine) trust and rate a company/brand on the basis of its quality of customer service.
While dealing with things under the spectrum of traditional IVRs can be expensive, time-consuming and at times, too much to manage, conversational IVRs are a one-time investment that ensure minimum to no errors and are easy to manage. Sounds like a plan that you'd like to take up? SlashRTC is the place!