Small businesses have several challenges that must be addressed gently since they lack the resources and funding to fulfil large costs. Call blasting is one of the simplest, fastest, and most convenient ways to solve such issues quickly.
It may be used to account for anything, such as a description of your products and services or a notice of a current promotion or discount program. This simple method of advertising allows a small firm to contact a large number of potential customers simply calling their phone numbers.
A firm may guarantee that they are recognized by potential clients by establishing strong communication through these conversations and making them entertaining and relevant to them. Additionally, VoIP allows for the inclusion of IVR in these conversations, making them even more engaging for the audience.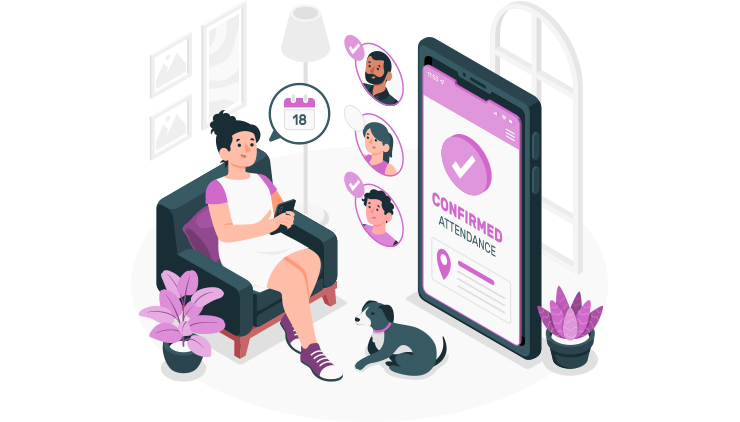 First, you'll need to make a list of the information you want to "blast" to a large number of people. After you've recorded the message, the following step is to specify the numbers to whom the message should be sent in the Call Blast Campaign.
Once you've decided on a time for the Call Blast, the system will dial all of the numbers simultaneously and play the recorded message. You may also see how many live individuals received your information, how many were aired to voicemails, and how many failed to deliver using our built-in dashboard.
It's a fantastic way to inform your clients, customers, and staff about any critical process changes or updates that they should be aware of all at once! Employees may inform their clients and other stakeholders about pricing adjustments and latest company data using a hosted PBX system instead of phoning everyone individually and repeating the same message.
The IVR call blastingsolution allows you to tailor your campaigns to your specific company requirements. Companies may organize campaigns according to their target audience at any time of day. When broadcasting reaches the correct audience at the right moment, this smart campaign programming enhances the reach of broadcasting. The best part of IVR Call Blasting is that it enables businesses to execute many campaigns at the same time. On a single board, you may conveniently control and monitor many voices transmission campaigns. Finally, IVR explosions increase efficiency and enhance a company's overall performance.
Over the last decade, the financial industry has gone through a period of tremendous upheaval. A variety of technical advancements have been implemented. These advancements have had a significant impact. The advent of IVR banking is one change. Customers benefit from IVR banking software since it answers their inquiries without requiring an agent's time. Agents are free to focus on more difficult jobs now that the system is fully automated.
IVR technology automates caller interactions. A company's expenditures can be reduced by using an efficient and effective IVR system. Costs related with collections, service, sales, queries, and support will be reduced for a corporation. It's no surprise that the financial industry has embraced IVR banking technology as a valuable service.
IVR systems may be quite useful for financial organizations that get significant quantities of calls on a daily basis. They can cut down on the time it takes to handle each call individually. IVR systems have traditionally used prepared voice menus and prompts to provide callers with options and information. The response is then gathered using touch-tone telephone keypads. Many institutions are currently implementing IVR technologies. Nationalized and small banks, as well as credit unions, fall into this category.
There is no easier method for financial institutions to collect complete and timely payments. Our IVR solution is a hosted payment system that clients may access 24 hours a day, 7 days a week. This makes it adaptable and practical - a simple method to make payments. While the IVR banking system is advantageous to all enterprises, financial institutions benefit the most. Credit unions and small financial institutions can gain greatly. Companies can ease payments and collect more money more quickly with SlashRTC's highly secure IVR banking system on board.