You're probably here to explore the benefits or reasons why your current call center solutions need a change. Maybe you're learning that your competitors or role model businesses have resorted to contact center cloud solutions and you're here to do your bit of understanding the importance of it all. If you're considering a switch to a cloud-based call center software, then good news, you're off to a good start!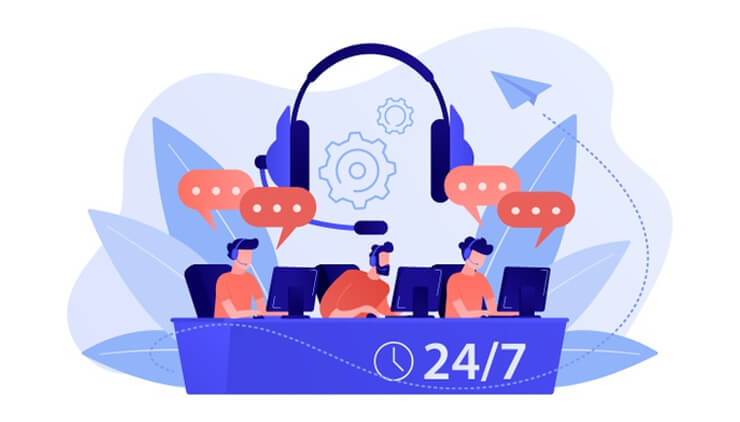 This blog discusses reasons why you should make a switch and opt for a transition from on-premise deployments to a super-efficient call center software. So, let's get started!
Reduction in expenses
The list of expenses for an on-premise call center is almost the same for any size businesses and it mainly includes maintenance fees, upgrade costs, upfront licensing fees, etc. This proves to be an expensive affair when compared to the costs of integrating a cloud-based call center software. In fact, adopting a call center software is devoid of all these expenses thus enabling companies to shift their financial focus on things that matter. In addition to this, updating the software on a regular basis is taken care of by the vendor that provides the software. This results in less to and fro, minimum hassle and most importantly, reduced costs.
Quick implementation
Complete implementation and deployment of an on-premise call center software takes a lot of time, in fact, months. The TAT is much lower when it comes to integrating contact center cloud solutions. This is mainly because your team will be accessing this software online. The short implementation time will help you initiate your business operations sooner. There are a number of vendors that offer implementation services along with their softwares. As a result, it is not only convenient but also quick to install.
Enhanced scalability
Scaling up is a huge possibility with a cloud-based call center software. If now is the peak call season for your brand/business, then adding seats to enhance your inbound call volume is a piece of cake! When the season is off and the demand goes down, you can remove the seats with the help of the agent. For many business owners, this factor is the deal breaker.
Better security
Data integrity and security is vital when it comes to customer support and/or maintaining customer database. Experts or vendors that specialize in offering cloud-based solutions invest a lot in ensuring security. The cloud provider facilitates a data center that walks in compliance with the national and international security standards. The information is in safe hands when it is with these data centers.
Satisfactory customer experiences
The end goal of every business model is customer satisfaction. Contact center cloud solutions enable the same very effectively and conveniently. If you wish to offer your customers a stellar online experience and make them stay here, then this is the technology that you need to integrate. The ability of these solutions to offer multichannel experiences empowers the agent to choose a medium to communicate with their customers. This could be phone, email, text or something as obvious as Facebook messenger in the present times.
Now that you know about these benefits, installing a technology as such in your business operations is just a click away with SlashRTC. Contact us today, we're right here for you!