A call center dialer is intended to take the place of part of the manual labour involved in reaching potential clients. Understanding how phone dialers work might help you better grasp how this system can benefit your organization or what's behind the robotic calls you receive on your phone. Using an automated / power dialer to expand your contacts may be highly useful, and these systems are relatively economical. The automated dialing approach saves time and minimizes the amount of human work required by staff. Instead of dialing countless phone numbers, sales people can concentrate on converting leads into sales.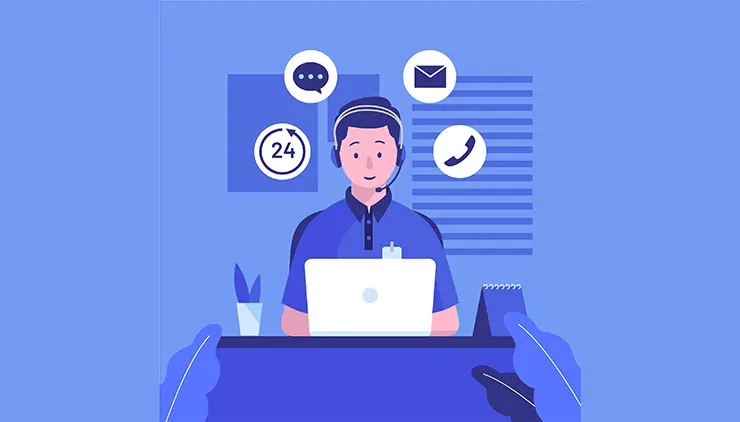 A predictive dialer may be used by call centres to contact consumers. These dialers will make many simultaneous calls using an internal algorithm that predicts whether a call will be answered by a person and if an agent will be available to accept it.An audio message is recorded on some dialers and delivered to callees' voicemails. These pre-recorded messages can also interact with live people who answer the phone. If a callee participates in the call's prompts, the call is transferred to a human agent.
SlashRTC's call center dialer software automates outbound dialing to increase call connections, calls per agent, and conversions. Despite the fact that dialer solutions have improved significantly, many contact center's still employ outdated technologies. As a result, there are certain reservations regarding the use.
Call Centre's, for example, may get more calls than they can manage, resulting in silence or abandoned calls. Many countries currently have severe regulations in place to avoid so-called "nuisance calls."
A predictive dialer, like auto dialers, is an outbound dialing system that automatically calls from a list of phone numbers. A predictive dialer makes calls to numbers until it identifies a connection, at which point it transfers the call to a live representative. Busy signals, voicemails, no-answers, disconnected numbers, and so on are all filtered out by dialers.
There are two reasons for a delay while calling numbers one by one. To begin with, just a portion of calls are answered; for example, if only one out of every three calls is answered, a predictive dialer may dial three lines whenever an agent becomes available. Second, even when dials are answered, it takes some time for them to be picked up. If it takes 10 seconds for someone to pick up the phone and 90 seconds for a discussion to last, a predictive dialer may start calling at 80 seconds. To accomplish so, a predictive dialer discards all tones and only sends "Hellos'' from the lead to the agent.
So, what distinguishes predictive dialers from other auto dialers?
Their capacity to forecast when human agents will be available to take the next call using call analytics. That is, they schedule their auto-dialing to coincide with agent availability. If a call center is overburdened and several agents are on the phone, the predictive dialer will reduce or halt outreach until it detects that employees are reaching the conclusion of their calls.
Predictive dialers, as the name indicates, forecast when agents will be available to accept the next call and subsequently dial numbers on their behalf. The dialer employs algorithms to estimate when an agent should be finished with a call and then calls a different number. Predictive dialers, when set up correctly, provide agents with a consistent stream of calls with little to no downtime.