Phone calls are where the most important client dialogues take place, whether it's to clinch purchases or address essential support requests. Despite this, few firms can simply track or record these discussions, and even fewer take the time to analyse and extract insights from them.
There is no feedback loop for crucial talks your team is having, and if there is, it is frequently hasty, as if brief notes were written after a sales or support call. While creating client profiles in your CRM or helpdesk tool is a worthwhile endeavour, these chats might provide deeper information such as the customer's tone or purpose.
With this in mind, have you considered if tracking voice communication via Cloud Call Center Software might help your business expand much more? Would you be able to provide a better CX with greater consumer intent with better monitoring and analytics? Let's take a look at why you should begin tracking voice communication and how it may help you provide better customer experiences across the customer journey.
Analyze your customer behaviour
Relying on tools in your sales stack as a data source will only get you so far. This is because it is unable to track customer intent created through voice chats. As a result, revenue-influencing departments such as marketing and customer success rely on largely incomplete inputs. Here's how a Cloud Call CenterSoftware like SlashRTC's may help with this issue: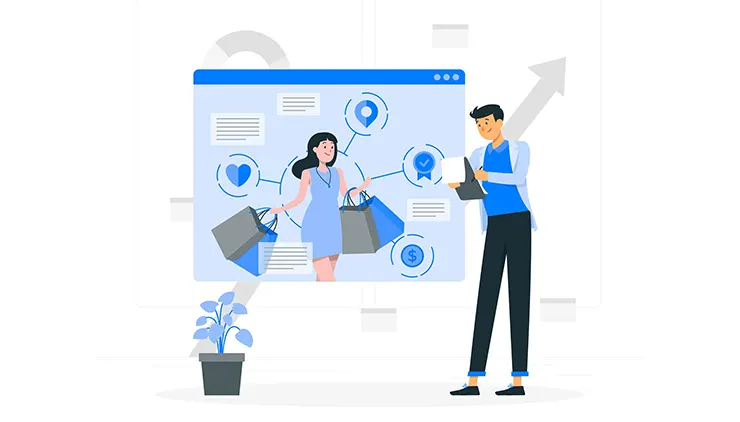 In-depth call analytics
Leading Cloud Telephony solutions can readily track speech-related data such as the number of calls sales agents made throughout various purchasing phases, identifying key words that indicate sales intent, and more.
Regardless of how your tech stack is constructed, cloud communication systems may be simply connected to it using RESTful (REST) APIs.
It allows you to feed call details from your cloud communication solution into a common repository for your customer-facing tech stack in order to provide richer context.
When this data is combined with data created by applications such as your CRM or helpdesk, communication from your agents or automations such as email marketing may be more personalised.
Boost the Customer Experience
If gaining insights is one side of the coin, the other side is leveraging this data to contextually connect with consumers. Moving to a cloud telephony service, on the other hand, adds another data layer to the existing suite of apps that are already providing important data. Unfortunately, the majority of this data is stored in silos, which contradicts the growing demand for a single data hub, also known as a Customer Data Platform (CDP). Here's how a cloud communication platform can assist you in resolving this problem.
A single unified dashboard
Cloud communication systems distribute crucial voice communication analytics to agents who use your CRM or helpdesk tools. With improved context, growth and customer success teams can use it to identify customers who are most likely to purchase, upsell, or detect churn signals. With a scattered workforce that need software that cannot be constrained to an office location, a cloud communication solution is your best chance for establishing a single source of truth and gaining a full customer picture.
Automate components of your customer experience
Automation also plays an important role. Consider the interactive response aspect of a phone call (IVR). It may now get data from an ERP or business tool, such as an account balance or the projected delivery of an eCommerce order. It may then instantly communicate the information to the consumer, eliminating the need for a human touchpoint. If agents are relieved of responding to such routine inquiries, they will be able to focus on more critical support situations and enhance overall customer experiences. That is genuine scaled personalization.
Increase engagement by being more data-driven.
Cloud communication systems have revolutionised team performance management. A cloud contact centre solution, for example, may be used to track important patterns of agent-customer interactions (like average response time, duration of calls, or speed of response). It even goes so far as to censor conversations involving winning transactions. As a result, you will be able to grasp the persuasive patterns that emerge from such talks and translate them into best practises for all of your employees.
Finally, when management is on board, customer experiences may be enhanced. Supervisors and managers may now exchange ready-to-use voice communication system reports.
Use a Cloud Platform to Improve Voice Communication
With increased competition, it is difficult to grow a firm. Stay ahead of the competition by producing vital intent data from client dialogues. This will supplement the sales and support intelligence provided by contemporary CRMs or helpdesk tools.